 Providing the Ultimate Guest Experience for UEFA
---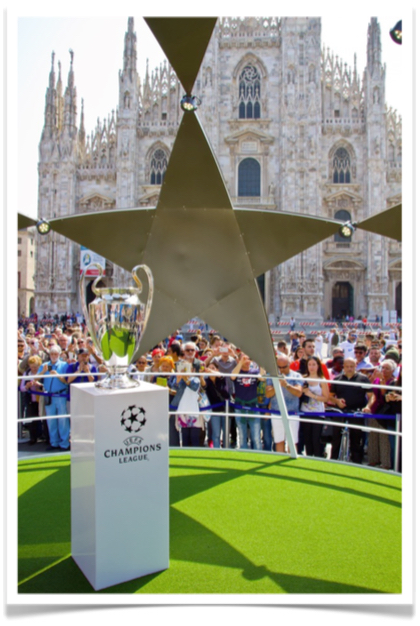 We were initially approached by UEFA to provide fan experiences at the Champions League Final in Berlin. With 20,000 needing to be photographed during the event which given the timescales we had this was an impossible task with only one trophy!
Or was it? We suggested that we create two photo studios and photograph fans from both sides of the trophy which allowed us to meet the requirements from UEFA
UEFA had used a world renowned social media company the previous year but the solution was unreliable and failed to deliver.
Having seen our close contact with major premier football clubs in the UK and what we had done at the London 2012 Olympic and Paralympic Games gave EUFA the confidence that we could handle a job like this.
Following on from the success of Berlin we also worked with them on three other occasions providing similar solutions for the Champions League Finals and an exhibition around France in a Train promoting the Euros.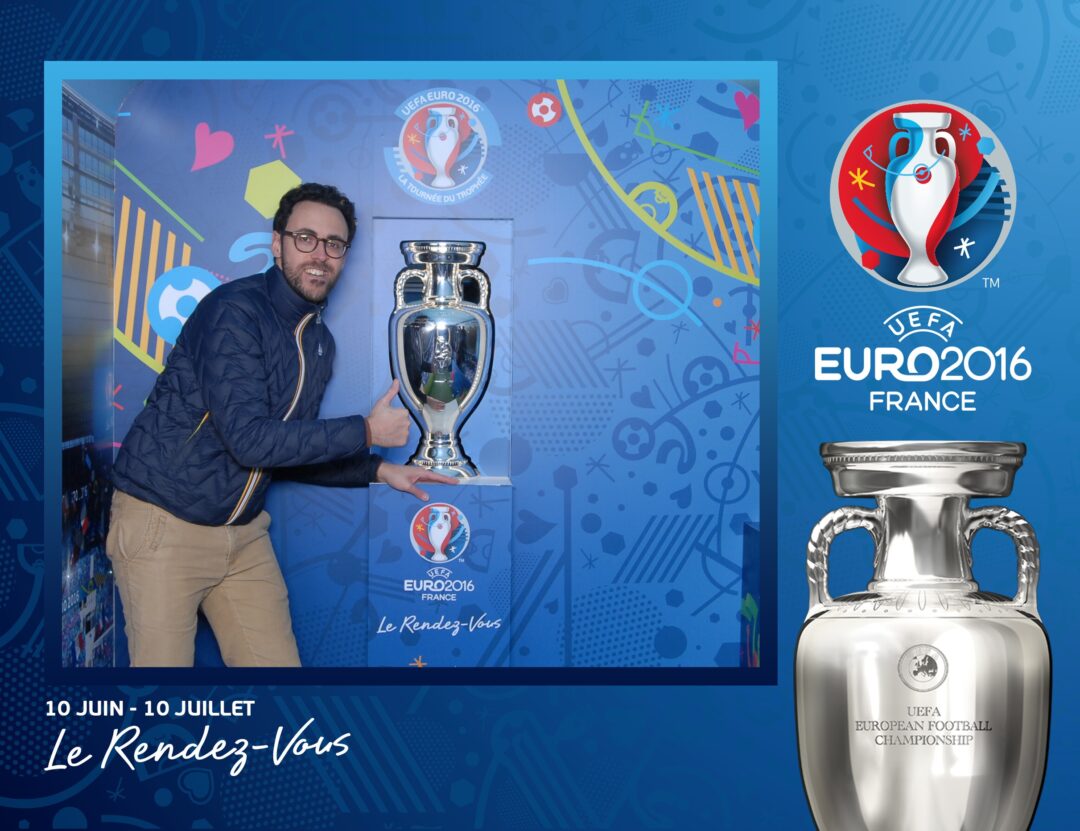 It was a pleasure working with Image Insight once again at the Champions League Final, this year in Cardiff. They provided the photo system which gave us the ability to instantly give visitors a professionally captured photo with the Champions League trophy, and dramatically enhance the guests' experience at this prestigious event. The opportunity to instantly upload these exceptional quality images further enhanced our social media exposure, and the reliability was superb. The system as always, worked flawlessly, easily coped with demand with 20,000 people being photographed, and the on-site staff went above and beyond to ensure the operation was once again a huge success.
We have worked with UEFA at the following locations around Europe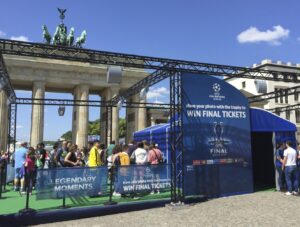 In Berlin for UEFA we photographed approximately 20,000 people in 2.5 days! That's 1 photo every 15 seconds!