War of the Worlds Interactive Experience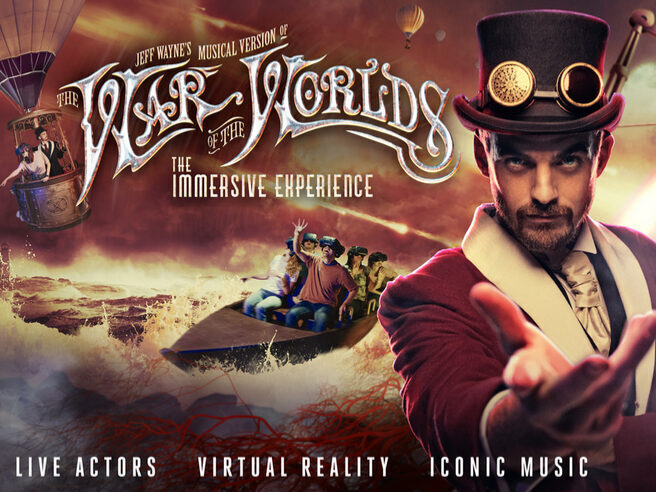 There's always something happening here at Image Insight and we update this page regularly with what we've been doing in the UK and around the World. We also have a wide selection of case studies and testimonials which are always being updated. You can also stay up to date by taking a look at our News page or check out Facebook or LinkedIn
War of the Worlds
---
Jeff Wayne's The War of The Worlds: The Immersive Experience is a new, completely unique award-winning event where live actors, virtual reality and sensational 5D effects place you INSIDE the action – with Jeff Wayne's multi-platinum Musical Version of The War of The Worlds as your soundtrack.
It's not theatre, or cinema. It's not an escape room, theme park ride or VR game. Yes, there are pyrotechnics, projections, holograms and special effects. But this is quite different to an arena show (there are only 8-12 tickets per performance). As London's multi-award winning, top-rated "immersive night out," this event combines them all.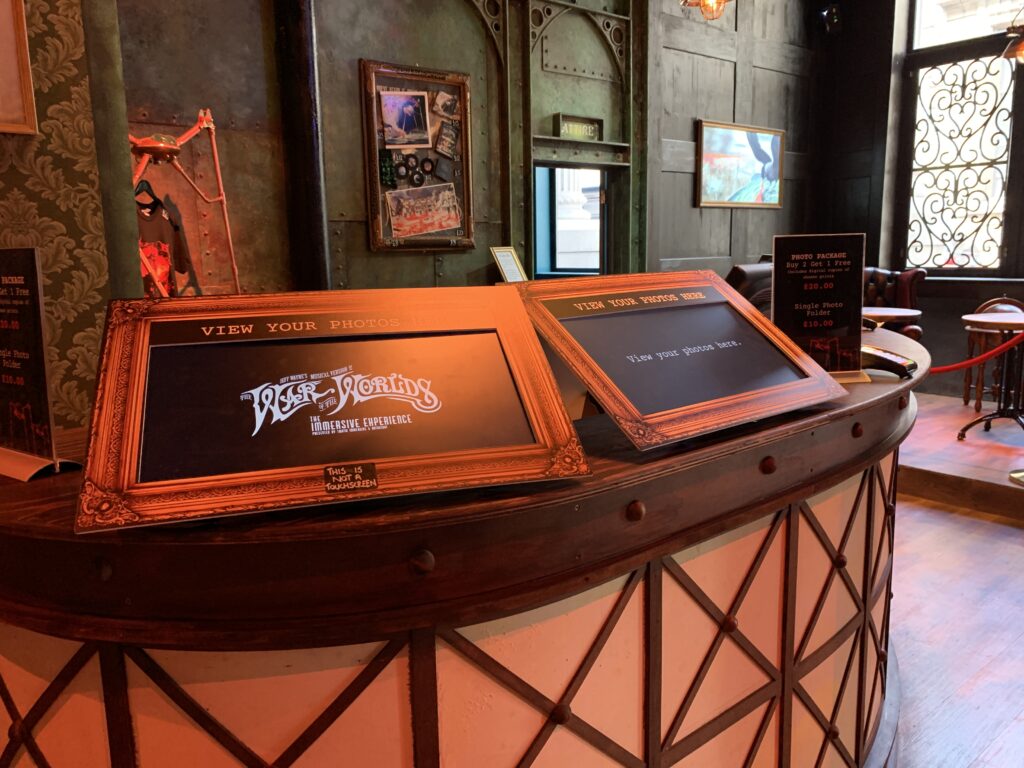 Our solution consisted of a green screen which is located at the exit to the experience and the photo sales desk is in the main entrance. Guests get a selection of images which have been created automatically just seconds after being taken. Conversion is very high at a great experience like this.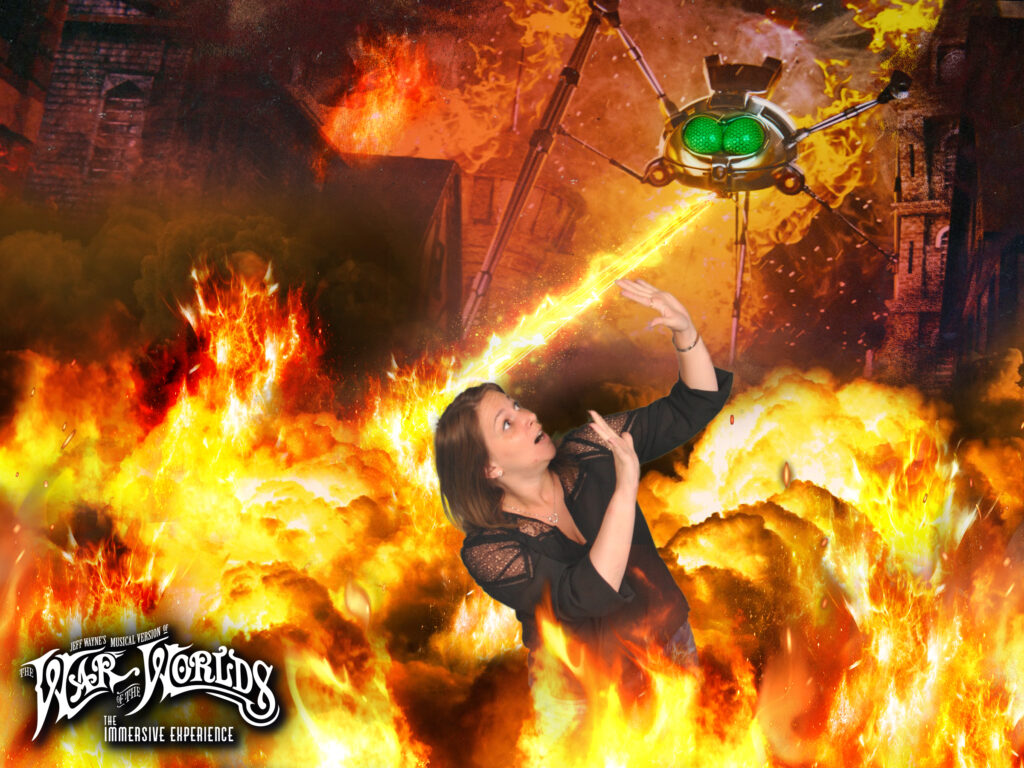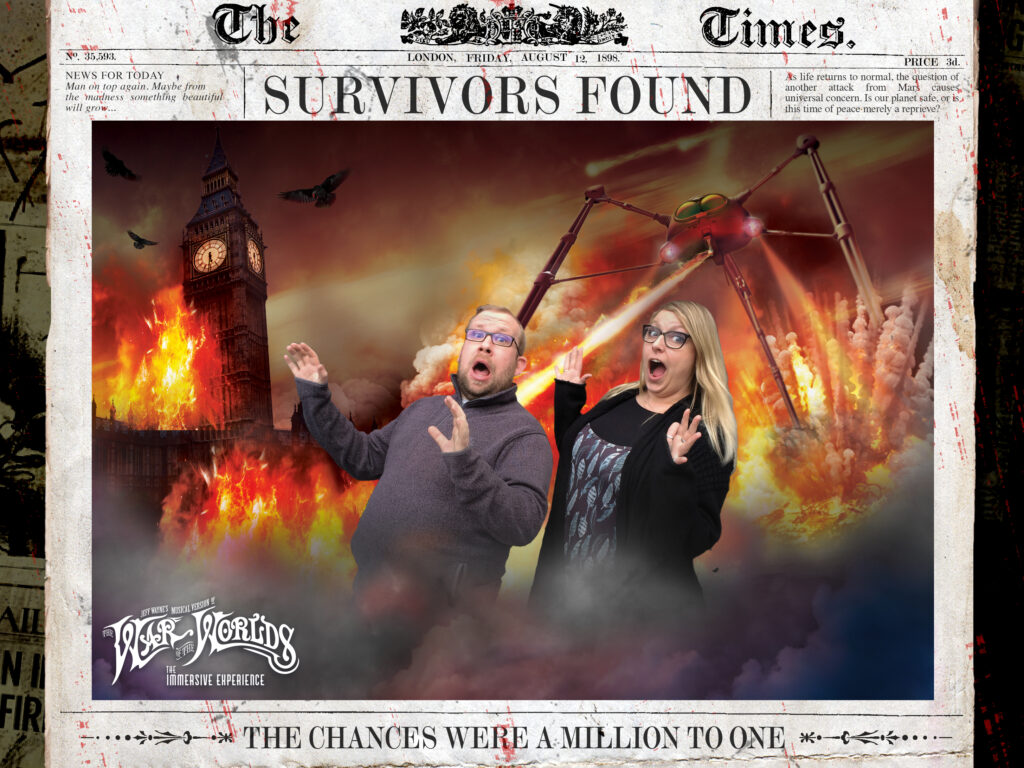 A few of the photos that are created from our VEGA system. Digital versions are also available for the guests to share online.