 Image Insight has a well-established and successful relationship with UEFA, having previously worked with them at both the 2016 and 2015 finals, as well as providing a unique experience on the UEFA Euro 2016 Train last year. This is why we were so excited about the opportunity to work with them again at the UEFA Champions League Festival in 2017, in Cardiff. This is a massive promotional event leading up to the final. Image Insight were tasked with providing UEFA Champions League Festival 2017 Photo Solution.
The finalists in 2017 were Real Madrid & Juventus, and UEFA were keen for as many fans as possible to have their image captured with the legendary trophy – the famous Champions League Trophy. This is a fantastic and memorable experience for fans, as you can see in our video in our – 'UEFA Champions League – Cardiff 2017′ Case Study Page.
This is Europe's premier club football tournament where 'the elite of the elite' battle it out for the Trophy. We were chosen as UEFA needed a high quality photo solution which could handle large quantities of visitors quickly, efficiently and reliably, whilst still providing a great guest experience.
Following the capture of their image alongside the trophy, the fans are issued with a printed receipt, which contains a secure digital photo code. Then, after being directed to the specific UEFA branded micro-website, the guest is able to access a wonderful digital soft copy of their photos, which they can almost instantly share to social media, email to friends, and download to their own devices. All of this ensures a wonderful experience and photo souvenir for the guests.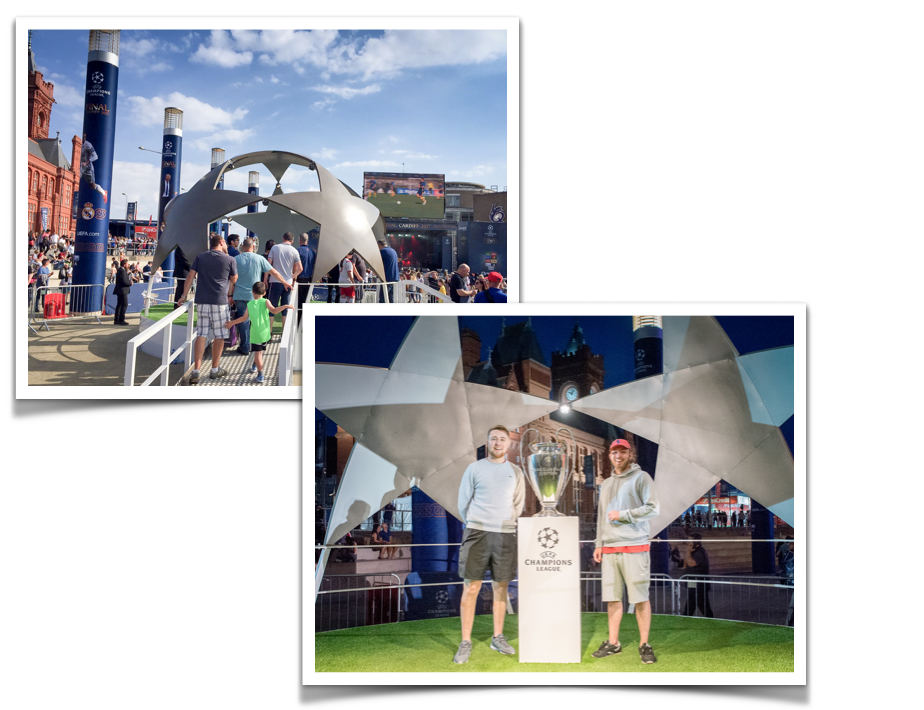 Needless-to-say, we, at Image Insight, are extremely proud to be working with UEFA on such well known and prestigious projects and we are looking forward to many more to come.
You can read all about our work with UEFA in our Case Studies section:
'UEFA Champions League – Cardiff 2017′ Case Study Page.
Champions League Final 2015, Berlin
News Timeline