The perfectly tailored photo solution
Crucial to the success of any photo solution is the correct use of technology, workflow, systems and product offering. A 'one solution fits all approach' isn't correct which is why we draw on our extensive experience and provide our clients with photo solutions which meet their exact needs, integrating seamlessly with their existing systems so they are not required to change the way they work and have to accept second best.
Vega – The heart of our photo solutions
We provide a wide range of photo solutions to our clients and these are specifically tailored to their attraction. From integrating into their back end system, live game statistics, introducing the Wow factor with our greenscreen Video Walls or providing an automated solution we have every eventuality covered and clients have the peace of mind that they are all developed in house for reliability and suitability for their attraction.

VEGA is our very own photo solution which has been under constant development since 2010. It is written using the latest technologies that are in use around the world on a daily basis ensuring compatibility, stability and adaptability.
As with all our VEGA photo solutions a full installation service is included and full staff training is given not only on installation but on an ongoing basis. System documentation is also provided on all aspects of the systems operation and access is given to the real-time online statistics.
Our Photo solutions comprise of the use of many of the following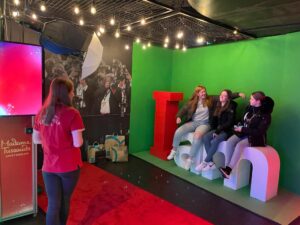 Chromakey Photography allows the instant creation of multiple images from a single image. Our system is fully automatic.
Our solutions, tailored for your attraction or event, can consist of a number of proven technologies and systems, including any of the following: