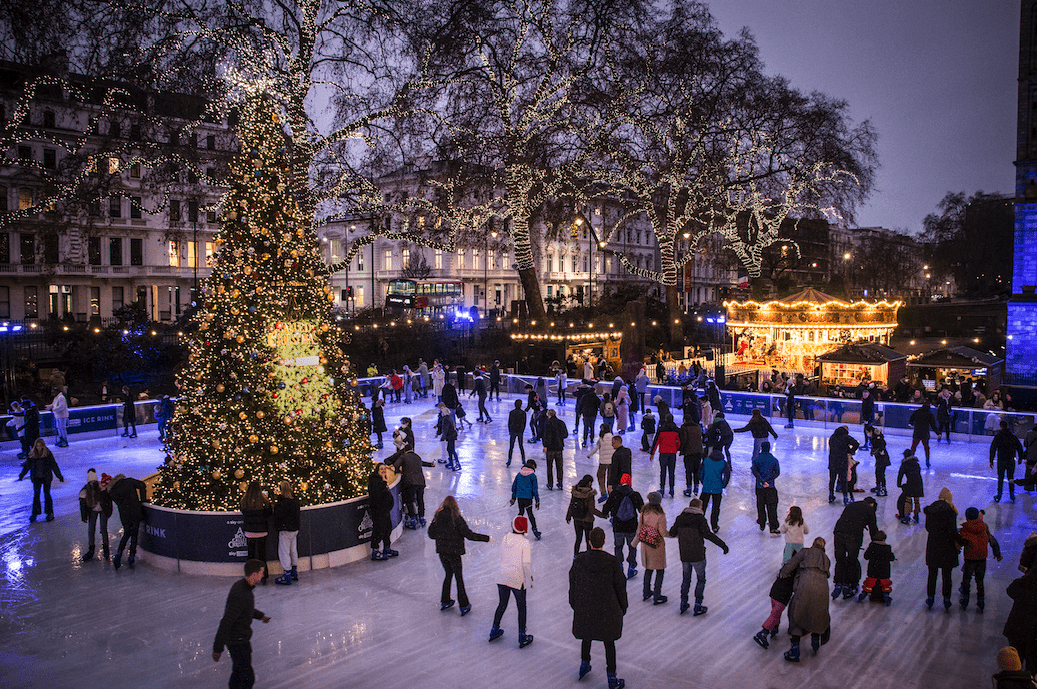 Ice Rink Photography
Souvenir Photography at Ice Skating Rinks
We at Image Insight have extensive experience in providing photo solution for Ice Rinks. We have provided the Photo Solution at the Natural History Museum Ice Rink from 2017 until the site was redevloped in 2022. Together with three additional photo opportunities at Winter Wonderland we operate the photo solution there. New in 2022 was our photo solution at Battersea Power Stations Glide Ice Rink.
Ice Rinks are very popular because they are so much fun, are usually only seasonal and regardless of your experience on the ice you are sure to have a great time. What better way to remember that great experience than with a photographic memory of the event.
It is of course very difficult for guests to take their own photos at an Ice Rink and this is where our solution comes into it's own. Ice Rinks also provide an ideal opportunity for an additional revenue stream through photography.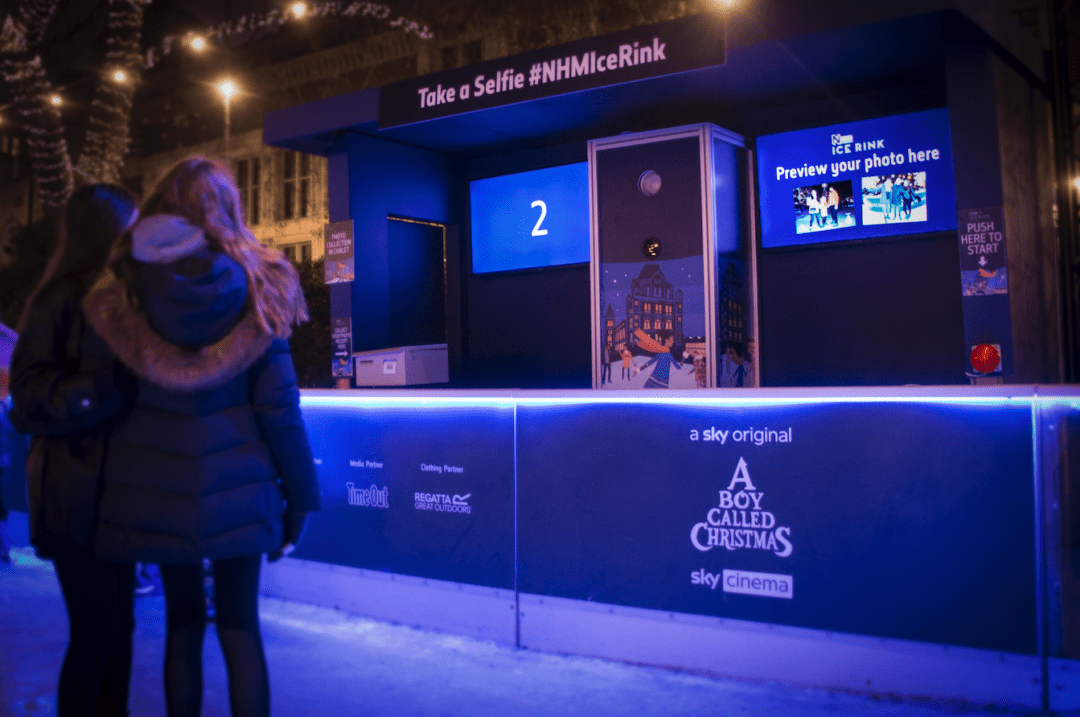 Photography at Ice Rinks
We have a variety of solutions that we can offer at an Ice Rink which include:
We can offer sites either a staffed or no-staffed model depending upon requirements. Full training and support is given and we supply all the equipment, software and technical resources needed in this challenging environment.
We also provide our solution for many other Christmas experiences, often replacing inferior systems and always maximising revenues. Our Automated Selfie Booths are also a hit on Ice Rink and give the guest the opportunity to skate up and have their photo taken.
Ice Rinks are only one of the many Temporary Photographic Solutions which we can provide for your event anywhere throughout the UK, Europe or even Worldwide!