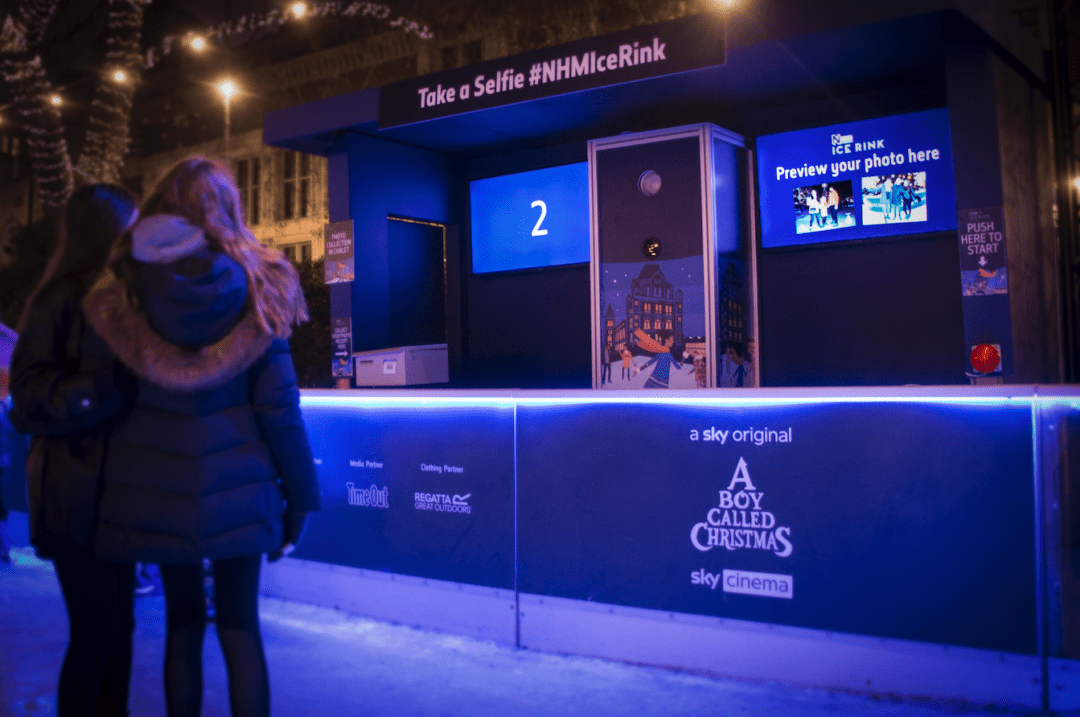 Automated Photo Systems
Automated Photo Solutions
It is not always practical for a company to provide staff at the point at which the photo is taken. Consequently, we have a fully automated photo solution where the guest plays an interactive part in the experience, thus performing the same process as a staff member. This solution also has the advantage that it can be manned by a staff member at busy times.
Our automated photo solution is an integral part of our VEGA software and all images taken using this system are also integrated into VEGA.
In the same way that our souvenir photo solutions can incorporate green screen technology, the automated part of VEGA is no exception and can handle multiple images and overlays in the same way.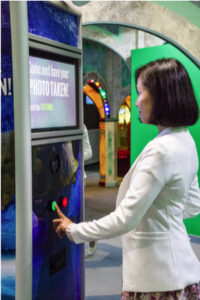 How it works
Each system is designed to suit the environment and clients needs but a standard system usually works in the following way.
The guest is attracted to the system by the self-running screen display. They are invited to press a button on the kiosk to start the process. (All content for the video is personalised and is created for you by our design team.)
The guest is then shown the simple instructions (where to stand etc) and on pressing the button again, a countdown starts, which gives the guest time to pose for the image.
Once the photo has been taken, the guest has the opportunity to take more photos. The system uses our guest to image association technology
The system is intelligent enough to revert back to the initial video should no action take place within a certain time frame, so it's quickly ready for the next customer to use.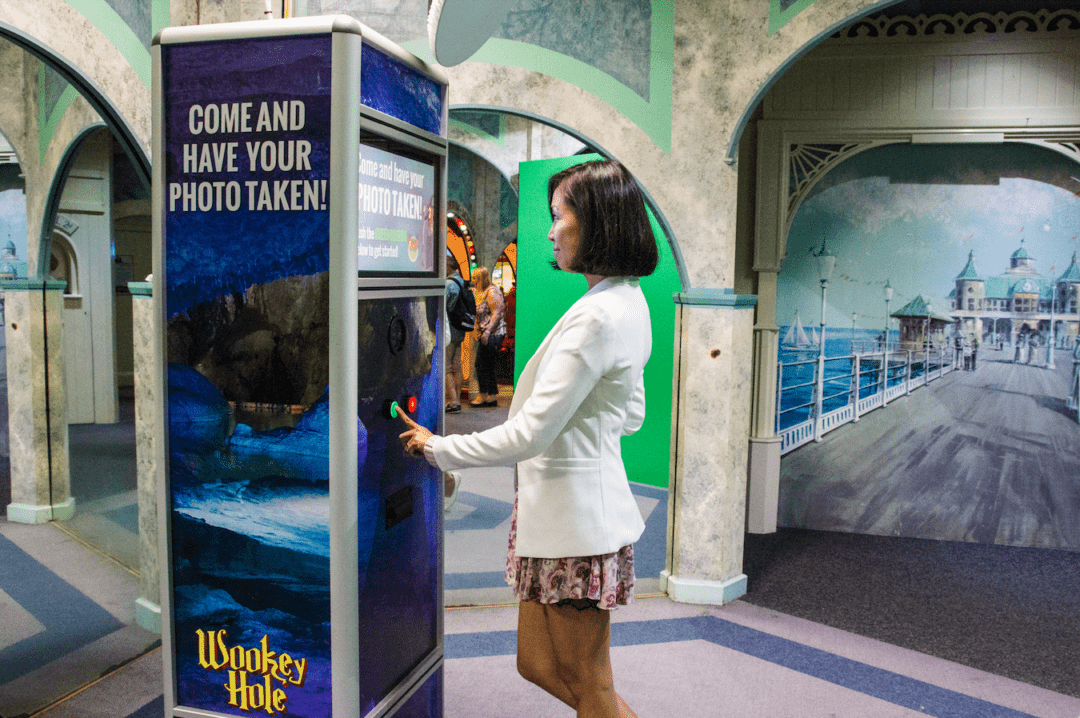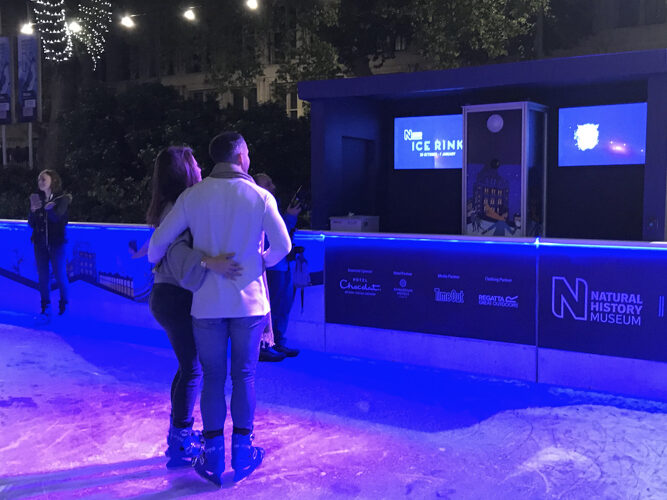 Instant No Fuss Digital Delivery
Our Self Service Solution can also be used outside and are popular at many locations but work especially well at an Ice Rink, especially when used in conjunction with our other photo solutions like green screen or roving photography.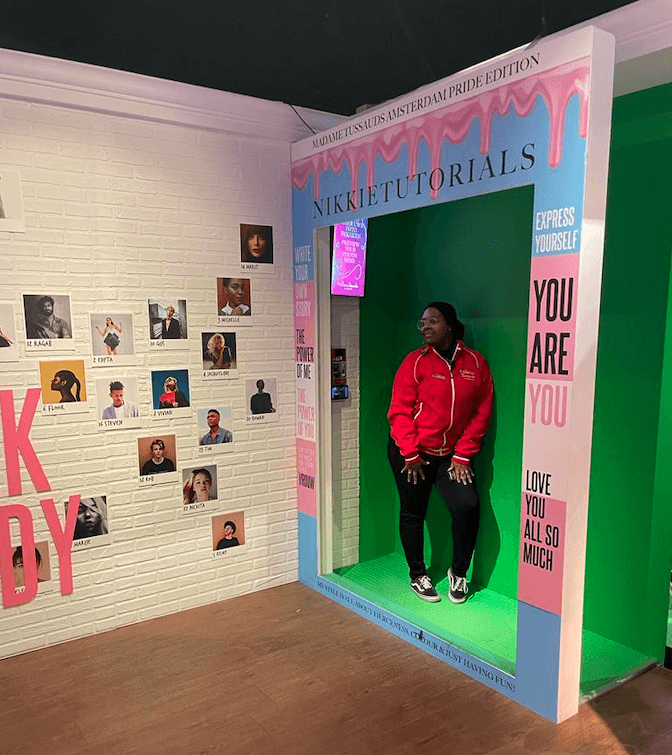 Ease of use is key to a succesful operation.
At Madame Tussauds in Amsterdam our automated capture photo solution is used in the Fashion section of the attraction with our guest to image association
The scanner and preview screen is out of sight when the photo is taken but close to hand for the guest to use.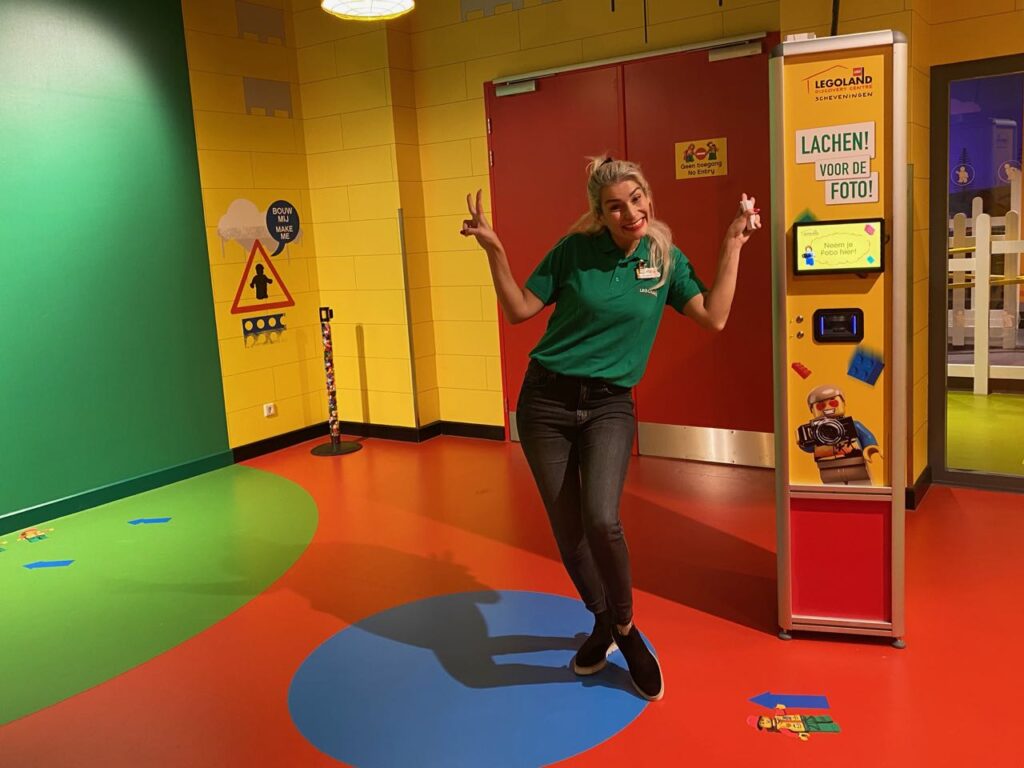 Staff operated vs Automated Photo Capture
Automated systems have there place at an attraction but are no substitute for a staff member interacting with the guest. Staffed capture is proven to yield much higher revenue although it does rely on a certain quantity of guests passing the photo capture area.
If the photo products have been pre-sold then automated systems have more of a place in an attraction and help. We are happy to recommend the best solution for the clients venue.