As with all systems it is important that monitoring is carried out on a regular basis. With all our Instant Photo printing solutions we offer a range of statistics so that revenue can be maximised and the client can see exactly what is selling, how staff members are performing, when the busiest times are, etc.
Staff Incentive schemes can be put in place and monitored using these statistics.
Some of our reports include:
Daily Sales
Daily Conversion (Photos Taken vs Sales)
Staff Performance (taking into account hours worked)
Staff Upsell (see which staff members upsell the customer to more or other products)
Photo Popularity (where more than one background is used, reports can show what is selling.)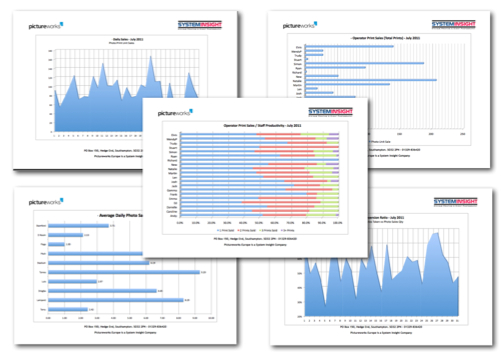 Various Different access levels and permissions can be given to different staff members for increased flexibility and although there is just about every report you would wish to see, these can be amended and new reports created as needed.