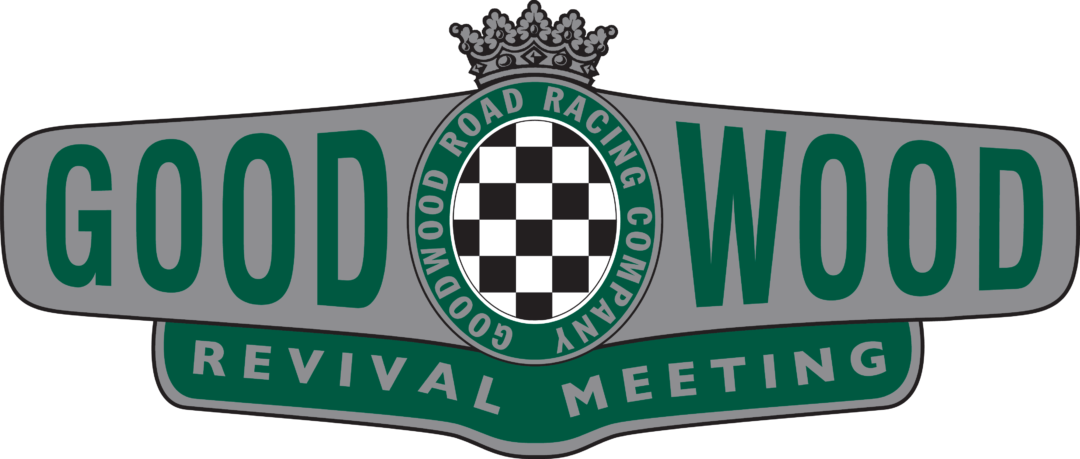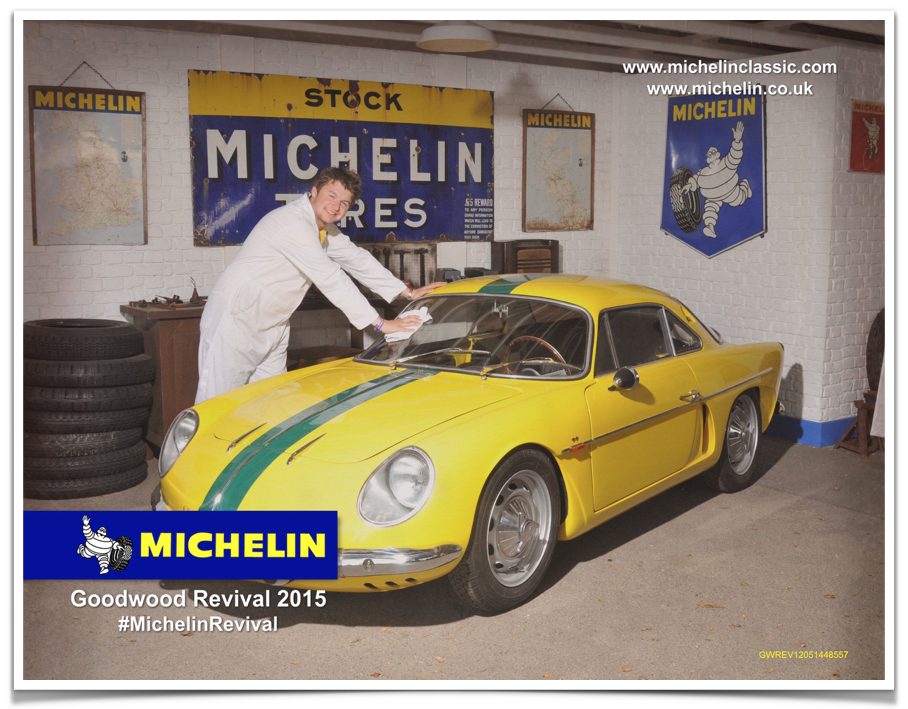 Michelin is one of our best known tyre brands and one of the largest tyre manufacturers, in terms of sales, in the world. Earlier this year, they were a double winner at the Tyre Technology International Awards for Innovation and Excellence. And, in 2014, they won the 'Outstanding Contribution' award at the TyreSafe awards. So, when Michelin asked us to help promote them at Goodwood, of course, we pulled out all the stops as usual to make the event a great success.
The Goodwood Revival is one of the most popular motor race meetings in the world. It's an annual celebration of classic road racing cars and motorcycles, focusing especially on those which would have competed at the Goodwood Circuit during its heyday, in the 1950s and 1960s. The entire festival is geared towards showcasing that era, with theatrical sets, historic vehicles and many people there dressing in period clothing. So, even though we work with extremely modern, state of the art, software with wireless technology, it was important, when creating our photo installation, to consider every detail, to ensure that it was all in keeping with the festival vibe.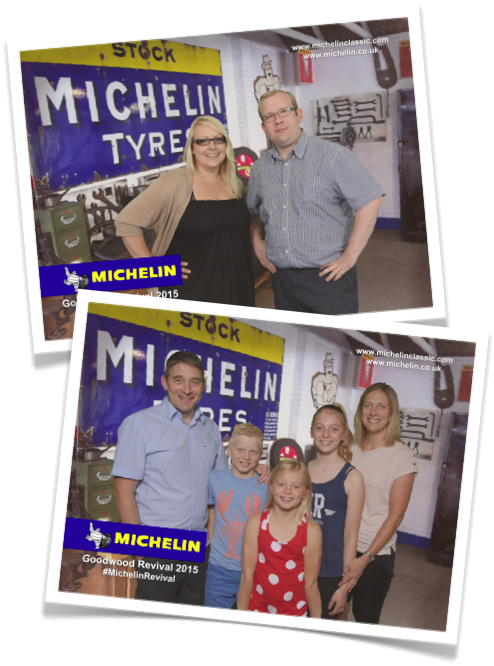 Our studio for this weekend was therefore, a 1960s-style garage, complete with vintage cars and a photographer in period costume. We even used an authentic, vintage tripod!
We took care throughout to ensure that every detail was considered, working with Michelin every step of the way to ensure that all of their needs were met in the promotion of their brand. As well as the set, all of the photos included Michelin's branding, with data capture built into our system in order to maximise the marketing potential for our client.
At the same time, every visitor was able to have their photo taken in a vintage setting and to take away a free, mounted photo of themselves – a fabulous memento of an enjoyable weekend.