Keep up to date with what's happening…
We are constantly developing our solutions and working with exciting new partners, so there is always something interesting going on here at Image Insight.
It's the most wonderful time of the year! So this year, why not join us at the Ice-Rink within the beautiful setting of the grounds of the Natural History Museum.(more…)
Croke Park, in Dublin, is the headquarters of the Gaelic Athletic Association and one of the largest stadiums in Europe. It has been at the heart of Irish sporting life for over 100 years and is best known as the venue of the GAA All-Ireland Football and Hurling Championship Final.(more…)
Image Insight is extremely proud to be working with Merlin Entertainments again, the largest European entertainments company in Europe. SEA LIFE is the world's biggest aquarium brand and there are many venues across the UK and Europe, as well as North America and the Asia Pacific region. (more…)
Blackpool Zoo is celebrating all things Primate on Saturday, August 19th, with all proceeds raised, and donated to the Zoo's especially chosen 'Primate Conservation Projects'. These include some fabulous causes : The Gorilla Organization, Orangutan Foundation, and The Projecto Mono Tocon. Image Insight are getting involved and are supporting Blackpool Zoo during this event.(more…)
When given the opportunity to partnership with Crocodiles Of The World (the only Crocodile Zoo in the UK), Image Insight snapped up the chance to provide a unique photo solution.
When Shaun Foggett (Zoo Director), initially approached Image Insight, his requirement was to have a world-class photographic solution but also to have the installation up and running for the start of the Summer Holidays,2017. (more…)
Image Insight has a well-established and successful relationship with UEFA, having previously worked with them at both the 2016 and 2015 finals, as well as providing a unique experience on the UEFA Euro 2016 Train last year.  This is why we were so excited about the opportunity to work with them again at the UEFA Champions League Festival in 2017, in Cardiff. This is a huge promotional event leading up to the final. Image Insight were tasked with providing UEFA Champions League Festival 2017 Photo Solution. (more…)
The new location which is only a mile from our old site is just outside Southampton, with great communication links to the UK and Europe. Our New Building will accommodate the growth of our enterprise and partner business – Image Insight – providing a stronger presence in Hampshire, and a more flexible and accessible venue for meetings, product demonstrations, and events. (more…)
Image Insight are pleased to be welcoming Enchanted Narnia, in Jersey, as new clients this Christmas. Enchanted Narnia is an immersive, magical experience for all ages – full of characters from C.S. Lewis's timeless classics. Visitors step through the wardrobe and into Narnia's Winter Wonderland, where they follow Mr Tumnus, Mr & Mrs Beaver and the White Witch through the enchanted, (more…)
At Image Insight, we love working with lovely people, so we are thrilled to be working with Blithbury Reindeer Lodge in Staffordshire this Christmas and providing them with our Christmas Photo Solution. This is such a magical place – they even have a landing stage especially for Father Christmas to use when he comes to stay! With a Certificate of Excellence from Trip Advisor, Blithbury (more…)
Michelin is one of our best known tyre brands and one of the largest tyre manufacturers, in terms of sales, in the world. Earlier this year, they were a double winner at the Tyre Technology International Awards for Innovation and Excellence. And, in 2014, they won the 'Outstanding Contribution' award at the TyreSafe awards. So, when Michelin asked us to help promote them at Goodwood, (more…)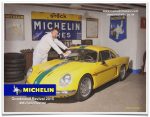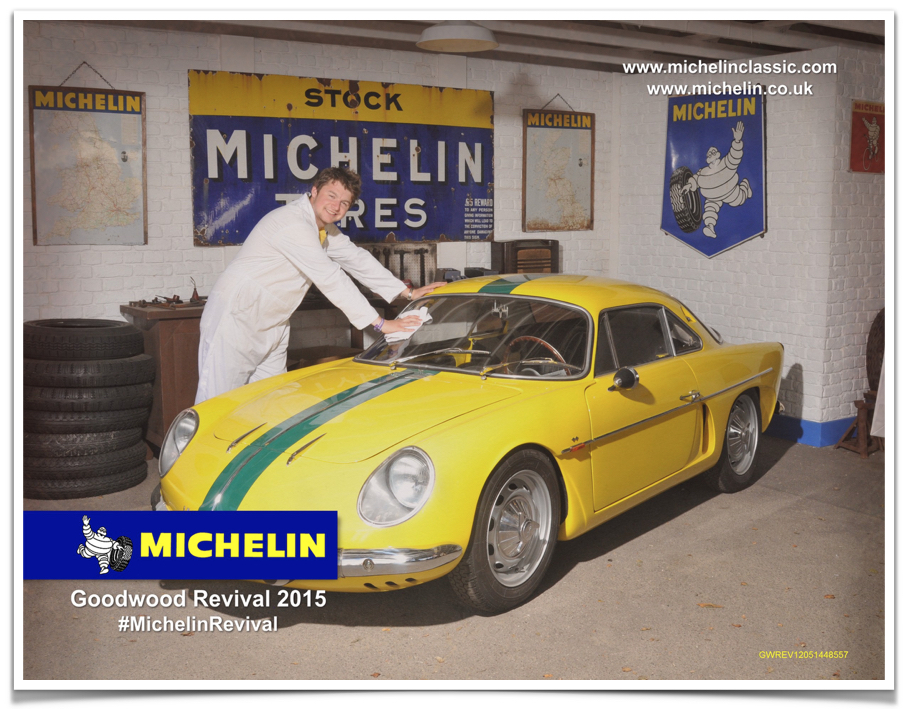 Image Insight is extremely proud to be working with Merlin Entertainments, the largest European entertainments company in Europe. Merlin Entertainments runs 110 attractions worldwide, including Hunstanton Sea Life Sanctuary, where we started working in July this year (2015). Hunstanton Sea Life Sanctuary is a state-of-the-art, marine aquarium and seal rescue/rehabilitation (more…)
This summer, Wembley Stadium brought back its Zip Wire Experience as part of its popular Stadium Tour, calling upon Image Insight to provide a very special photographic solution. Here, visitors were able to fly 30 metres over the Wembley pitch, from the upper tier, diagonally across the stadium to the other side. This journey took about 15 seconds at speeds of over 25mph. (more…)
Many thanks to all the staff at Wookey Hole for making us so welcome during our recent installation! Wookey Hole, with its newly opened hotel, underground caves and tunnels, offers the perfect destination for holidays and days out in South West England. And, we are very pleased to write that we now have three different solutions there: (more…)
The Beatles Story has partnered up with The Grammy Museum to produce a new exhibition at Pier Head, 'The British Invasion: How 1960s beat groups conquered America'. This tells the story of how British musicians came to influence the US music scene. Visitors here have the opportunity to peruse a wide range of exhibits, with displays involving a variety of musical legends including, (more…)
Image Insight has worked with a number of football clubs and organisations, including Manchester City and Liverpool FCs, Wembley Stadium and UEFA, with hopefully, more to come soon. Currently, we are very pleased to be working with Arsenal and Chelsea Premier League Football Clubs as part of our ongoing relationship. At Arsenal, guests on the Emirates Stadium (more…)
This Christmas, we welcome Canary Wharf Ice Rink as new clients. Known as London's 5 Star Ice Rink, this is situated in the heart of London's business world in Tower Hamlets, East London. As well as a main rink, bar and restaurant, it also includes London's only skate path, which lies along-side trees sparkling with fairy-lights, creating an exciting Christmassy atmosphere – something different (more…)