Winter Wonderland in Hyde Park
Wonderland is the largest Christmas Experience in the UK and a great day out for all the family. Located in the heart of London at Hyde Park this free-to-enter family event features a host of festive fun and activities, including Winter Wonderland ice skating, circus shows, an observation wheel and a huge Christmas market.
We've been working with IMG since 2015 and as well as working with them at Winter Wonderland we have also worked with them on numerous other attractions including the famous King Tutankhamun Exhibition in Paris and London.
We provided the photo opportunities on the Ice Rink (The largest in the UK), The Magical Ice Kingdom with Roving, Green Screen Photographic Solution on entrance and a Static Camera for photos on the Ice Throne and of course no Christmas experience would be complete with a photo with Santa.
2022 is the sixth year that we at Image Insight were called upon to supply our photographic solution and services and once again we provided a fully staffed solution at the event. 2022 also saw us increase our offering with a photographic solution on the giant Ice Slide and also providing the photographic solution at Battersea Ice Rink as the Ice Rink at The Natural History Museum was relocated to Battersea as the site at the Museum was redeveloped.
In 2018 we worked with Backyard Cinema at their superb Snowman Experience. The famous Snowman by Raymond Briggs celebrated it's 40th Anniversary in this year.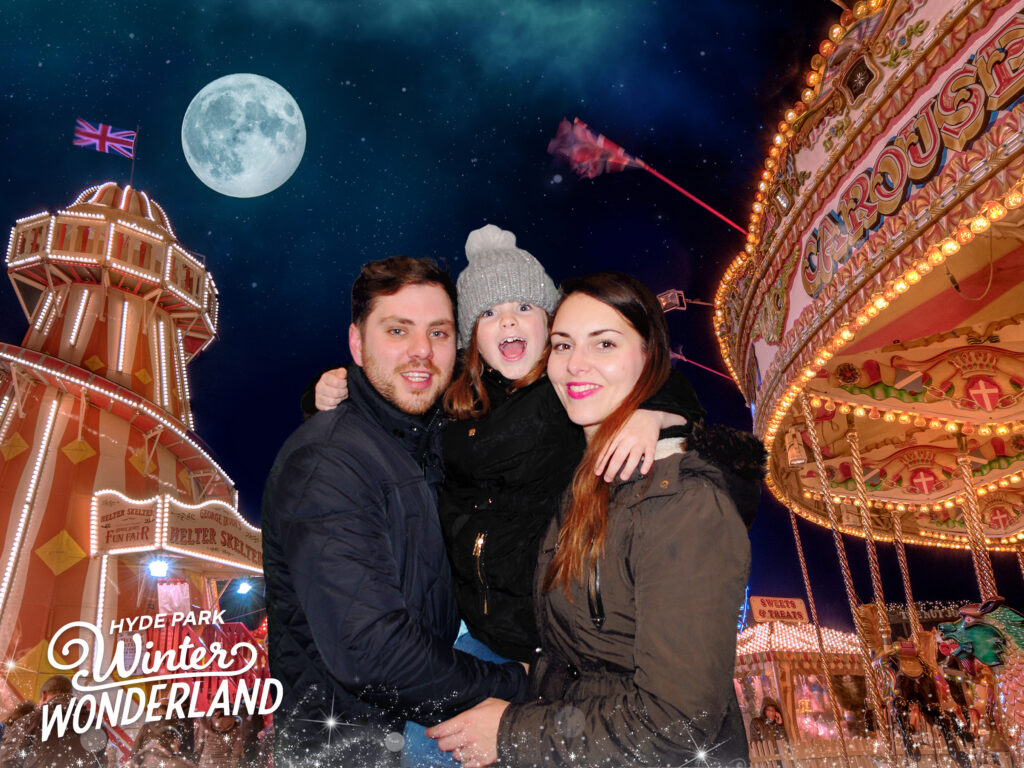 We delivered a totally managed solution which included staffing, hardware, graphic design services, 24hr support and staff training which provided Hyde Park Winter Wonderland with a professional hassle free solution.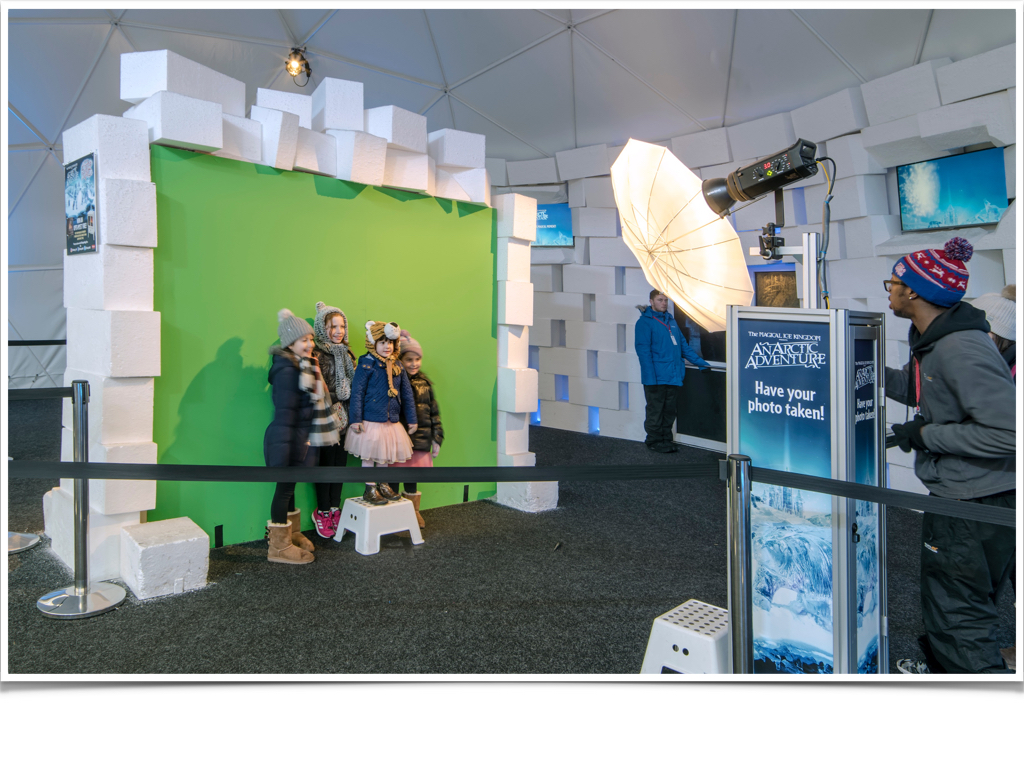 Any photographic solution not only needed to be quick and easy to use, but also extremely reliable especially given the challenging environments including some of the locations which operated in sub-zero temperatures between -8 and -10 degrees.
Given our proven track record at delivering this type of solution at Christmas Experiences and more importantly at large scale events such as London 2012 Olympic and Paralympic Games we were the ideal partner choice for the client for this type of event.
A reliable and easy to use solution was key, increasing the photo sales was also very important whilst ensuring the guest experience was enhanced. As well as the ability to handle large numbers of guests quickly and efficiently, our well received green screen (Chromakey) solutions coupled with superb backgrounds and overlays we created for the client ensured photo revenues were maximised.
The Photographic solution was tailor made to suit the client's specific requirements, we provided bespoke systems with a mixture of Green Screen studios, roving photography and fixed solutions. Having the guests' digital downloads available almost instantly provided fantastic free of charge marketing together with data capture and an enhanced customer experience. All images were available instantly and the automation of backdrops and overlays provided the best possible workflow.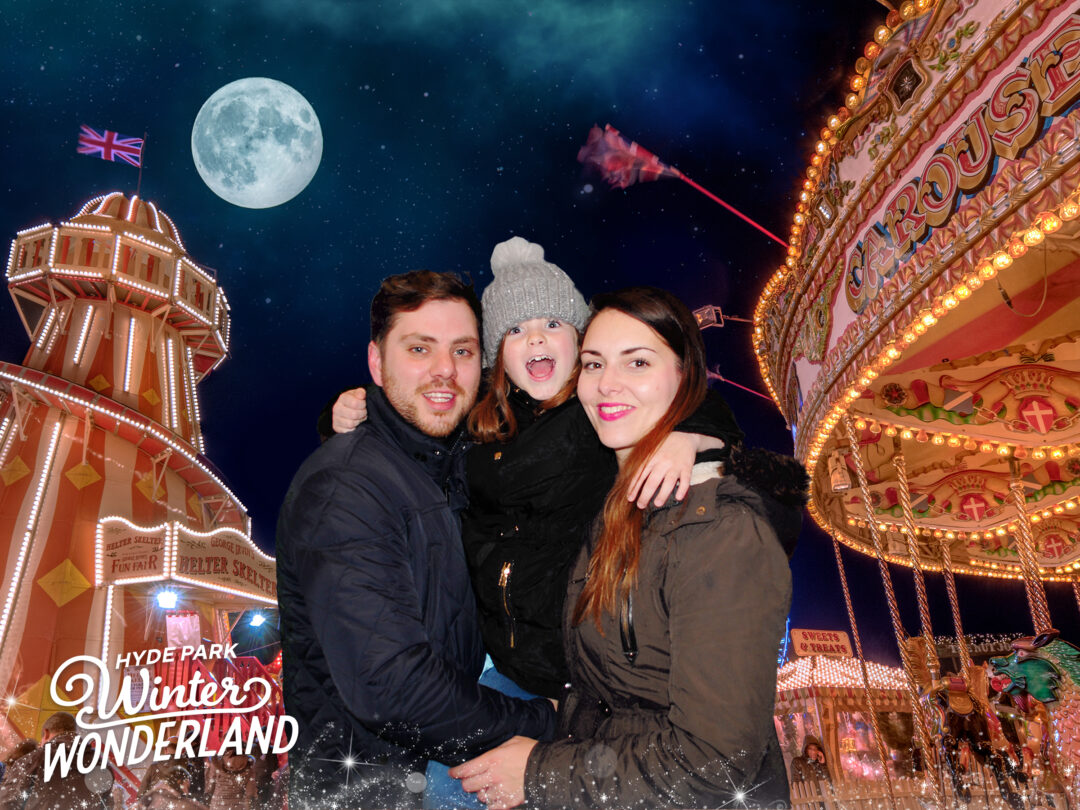 Digital soft copies also enables an easy up-sell from traditional prints and allows the guests to easily share share their treasured memories.
As we were providing a totally managed solution we recruited, trained and managed in excess of 50 staff as well as providing the technical backup should the need have arisen which guaranteed system reliability.
We at Image Insight are delighted to be working as the souvenir photography solution provider to Hyde Park's Winter Wonderland. We increased photography sales, delivered exceptional customer service and we look forward to continue working together for future events.