Photo Solution for Crocodiles of the World
---
When the opportunity to partner with Crocodiles Of The World (the only Crocodile Zoo in the UK), Image Insight snapped up the chance to provide a unique photo solution.

Visitors to Crocodiles Of The World, enjoy an immersive experience which aims to: 'stimulate public awareness about crocodiles, alligators, caimans and gharials, and open people's eyes to the incredible nature of crocodiles, and sparking curiosity and awareness for the future.'
When Shaun Foggett (Zoo Director), initially approached Image Insight, he wanted to have a world-class photographic solution but also to have the installation up and running by the start of the Summer.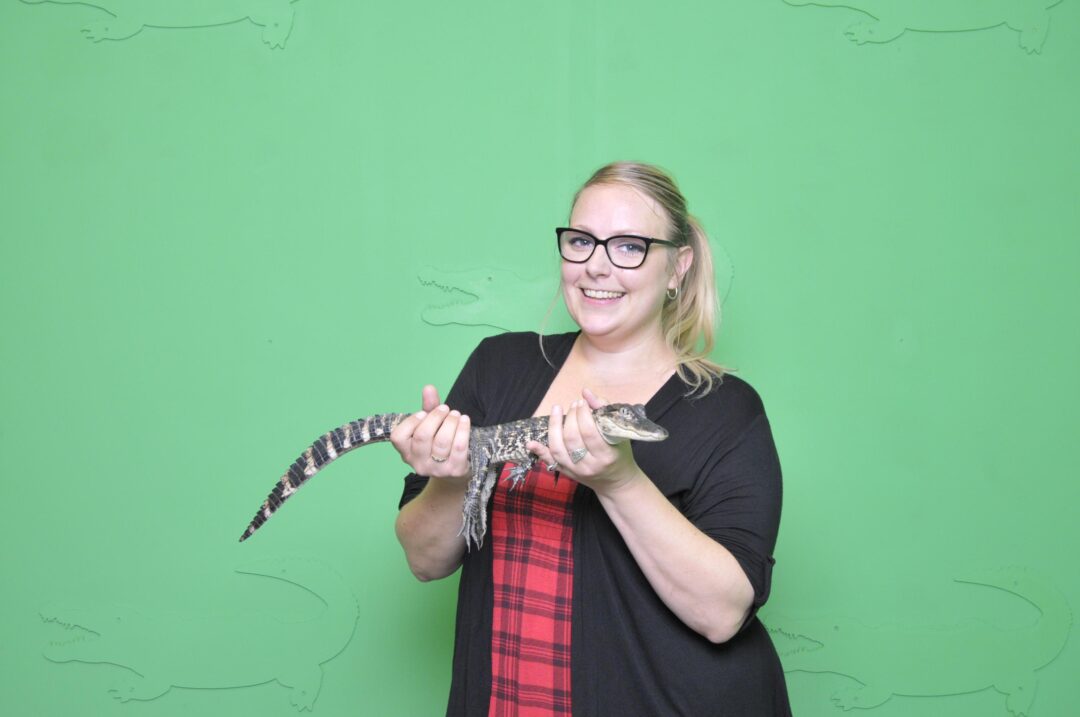 Image Insight pulled out all of the stops and made sure the tight timescales were met: Our talented, in-house graphics team created stunning image backgrounds and artwork; and our much-admired photo solution was installed by our professional technical team. Once our installation crew had trained the staff on the secrets of how to shoot great photographs, as well as how to enhance the visitor experience, we were ready to bask in our achievement. The opening weekend went off as usual, without a hitch and exceeded all expectations.
"I have found Image Insight to be a professional company who are passionate about what they do and achieves the best results possible whilst working closely with the client. Every person we dealt with at Image Insight was helpful and nothing was too much trouble."

Shaun Foggett, Zoo Director
Crocodiles Of The World appreciate that Image Insight, provide their customers with a high-quality, automated photographic solution, through its unique VEGA system and, as such, can deal with large volumes of visitors, quickly and efficiently, ensuring that the whole guest experience is a continual enhancement of the brand. As the solution provides printed images and a soft copy, which can be shared on social media platforms instantly, Shaun and his team know that they can depend on Image Insight, to deliver excellence in customer service, have great attention to detail, and operate with a proven track record.
The prospect of working with such a great enterprise as Crocodiles of the World was an opportunity that Stuart Morley, the Managing Director of Image Insight, simply had to grasp. He mentions that; in addition to providing our partner with a green screen solution, which enables some amazing overlay and backgrounds, visitors are also offered the opportunity of a once-in-a-lifetime experience: to hold a baby crocodile and have their picture taken with it. This takes the interactive experience to a whole new level.
Stuart continued… "This is unique and a first for us: providing a photo solution with such a fearful, yet endangered animal."
But then, "You can always smile at these Crocodiles."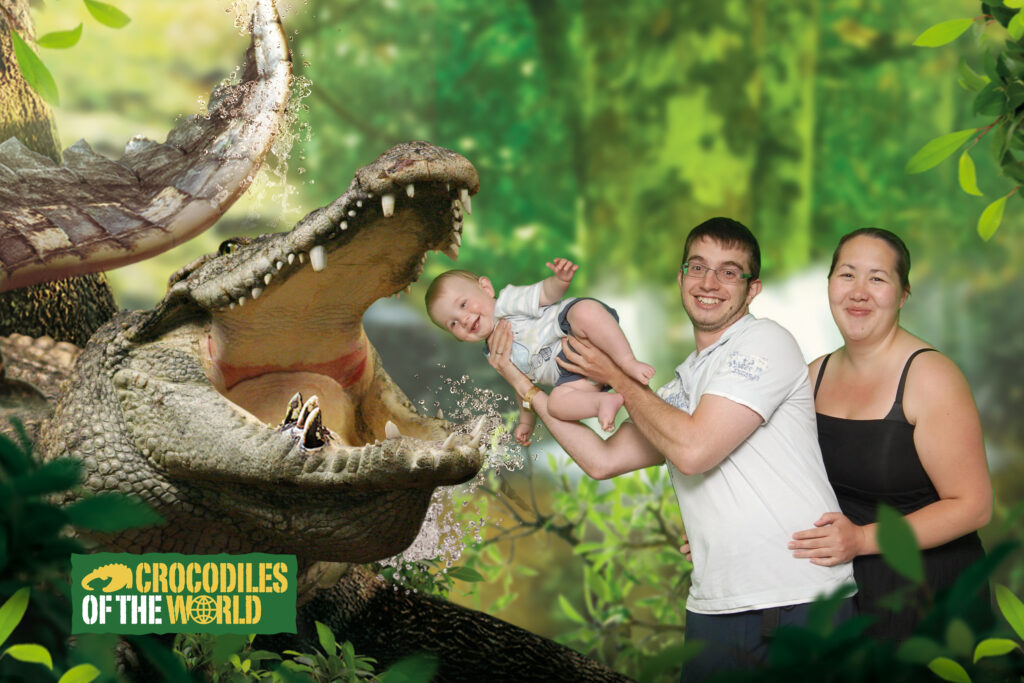 Crocodiles of the World is not only a very informative, interactive and fun day out but it's easy to reach just off the A40 in Oxfordshire. For more information check out their website at www.crocodilesoftheworld.co.uk
If you are looking for a sophisticated and reliable photo solution then use this link to contact us at Image Insight