New Photo Solution for Chelsea FC – Stamford Bridge

---
Chelsea's Stadium Tours and Museum
Chelsea Football Club is, without a doubt, one of the world's premier football clubs, with a strong following around the globe. So, it's no surprise that its Stadium Tours and Museum at Stamford Bridge, are extremely popular with all ages.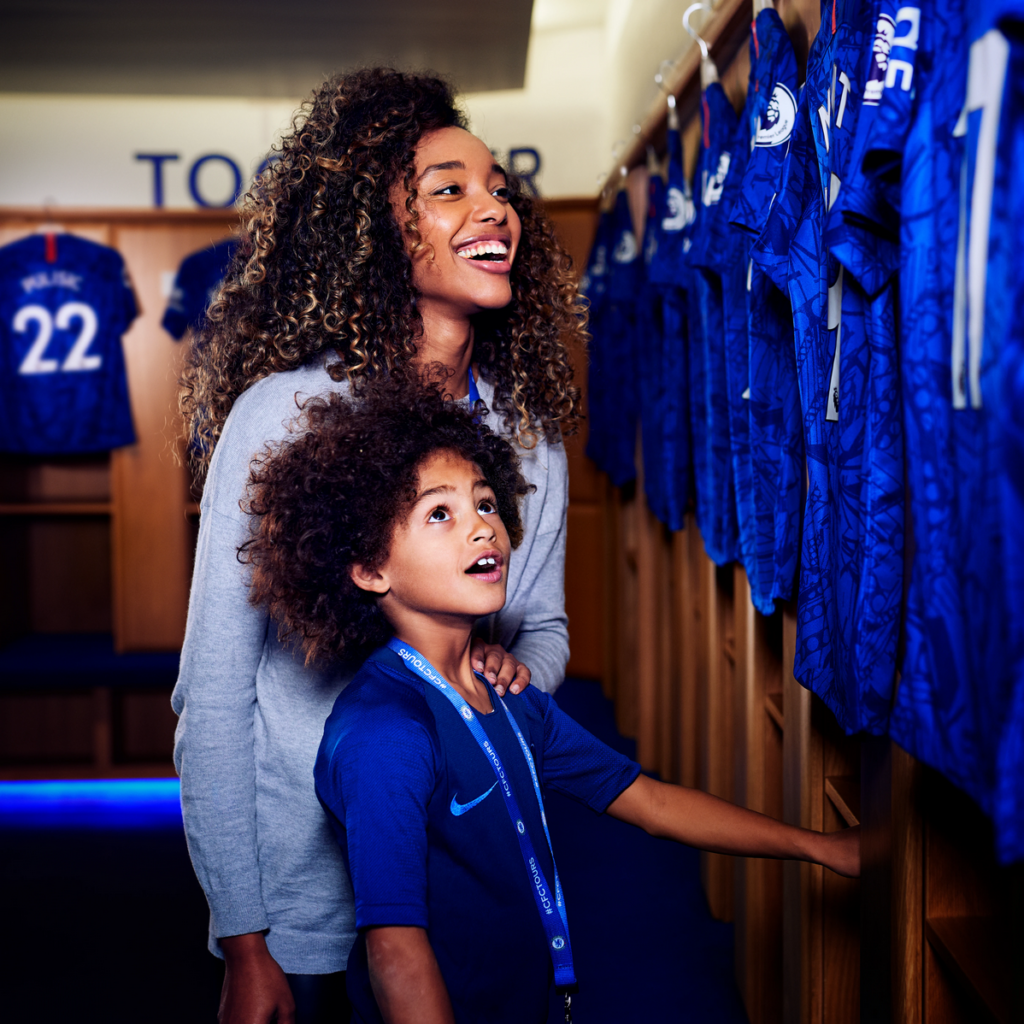 There are various fun and informative guided tours available, which allow visitors behind-the-scenes access to areas which are normally reserved for players and officials, including the Stadium, Press Room, Home & Away Dressing Rooms, and the Tunnel and Dugout areas. All of the tours include entry to the museum, with its interactive exhibits and wealth of information about the club, its history and its development over the years.
Image Insight at Chelsea
In 2011, we were very pleased to be called upon to provide a photo solution for Chelsea. Our green screen technology with our powerful, VEGA Instant Photo Solution, has given football fans the chance to have a photo taken with various 'Chelsea-inspired' backgrounds, whilst visiting Stamford Bridge and enjoying the Stadium Tours.
Instant Photo Green Screen Solution at Chelsea FC
Prints are produced instantly and the customer can walk away with their framed photos within seconds!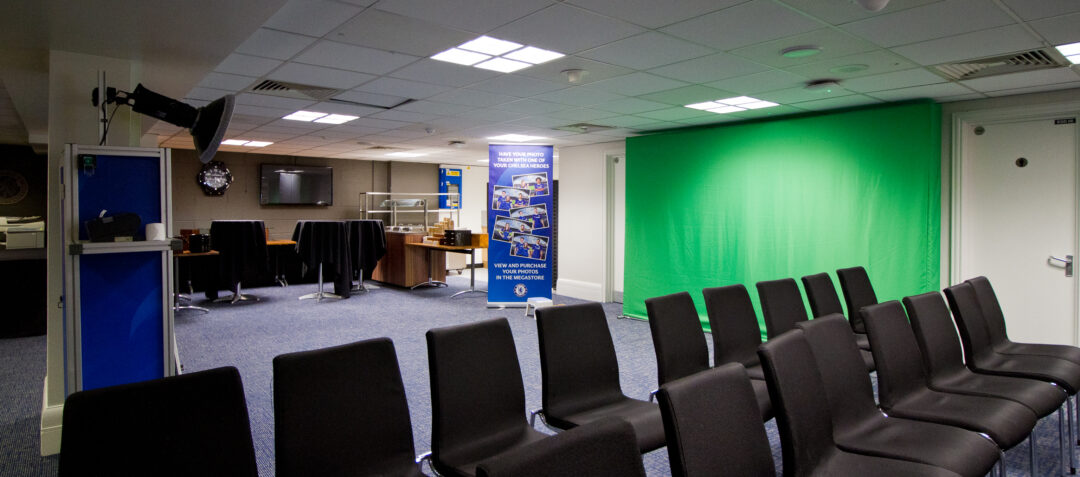 Santa's Grotto at the Chelsea Museum
All of our systems are completely flexible. So, it is possible to change the photos that are created quickly and easily, ensuring you maximise revenue for different events. The samples below show how Chelsea's system was changed temporarily when we installed a "Santa's Grotto" during the run-up to Christmas. Photos can be made available quickly and easily, depending on the client's needs.

Further Developments at Chelsea
In 2012, Chelsea became the Champions of Europe and FA Cup Winners which led to an increase in demand and a need for growth. Consequently, we moved our system from the museum into Chelsea's retail store at Stamford Bridge and, using our green screen technology, allowed visitors to have their photo taken with these two, magnificent trophies.
"It's a superb way for supporters to be able to connect with the club and take away a treasured souvenir – next to not one, but two, fantastic trophies!" says Image Insight M.D. Stuart Morley.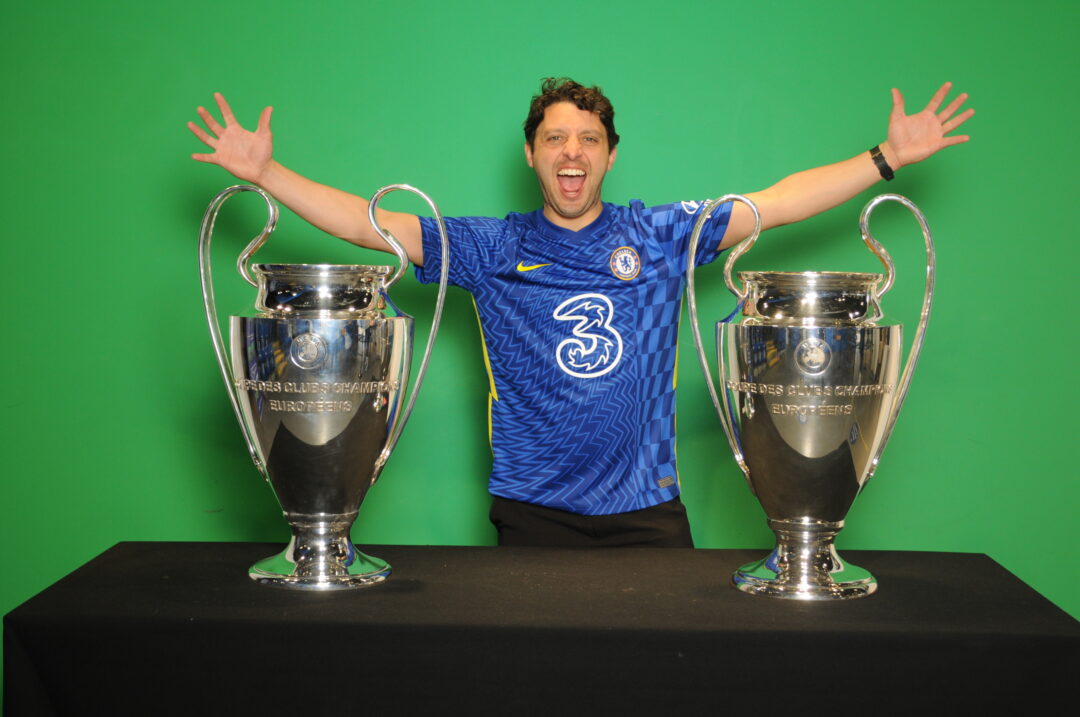 But we didn't stop there! In 2014, an additional solution was born: in the Press Room this time, where, again, we have a portable camera hide and a green screen (like a small, photographic studio.) Football fans can again choose from a variety of backgrounds, but here, they can be pictured with a choice of (virtual) players or even a manager. This solution has been very successful, leading to a significant increase in revenue.
"We can place the visitor next to many key players and even in different parts of the stadium. The look on the kids – and adults! – faces when they get a photo with their favourite player is just priceless."

Image Insight MD, Stuart Morley
Reducing our Environmental Impact
As part of the Image Insight solution within Chelsea, it was decided to use new, low-energy, LED lighting. This uses a fraction of the power that conventional lighting uses, which reduces the impact on the environment. This is something that Chelsea takes very seriously – they won the Sustainability in Sports category at the inaugural People and Environment Achievement (PEA) Awards for their significant efforts in this area.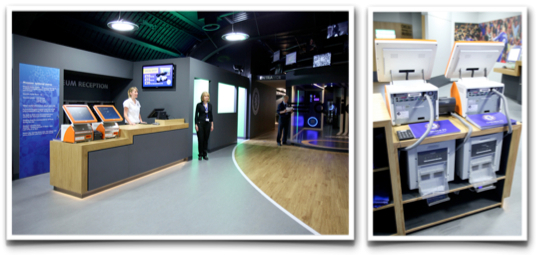 More recently, in 2015…
We have again enhanced our photo solution at Chelsea.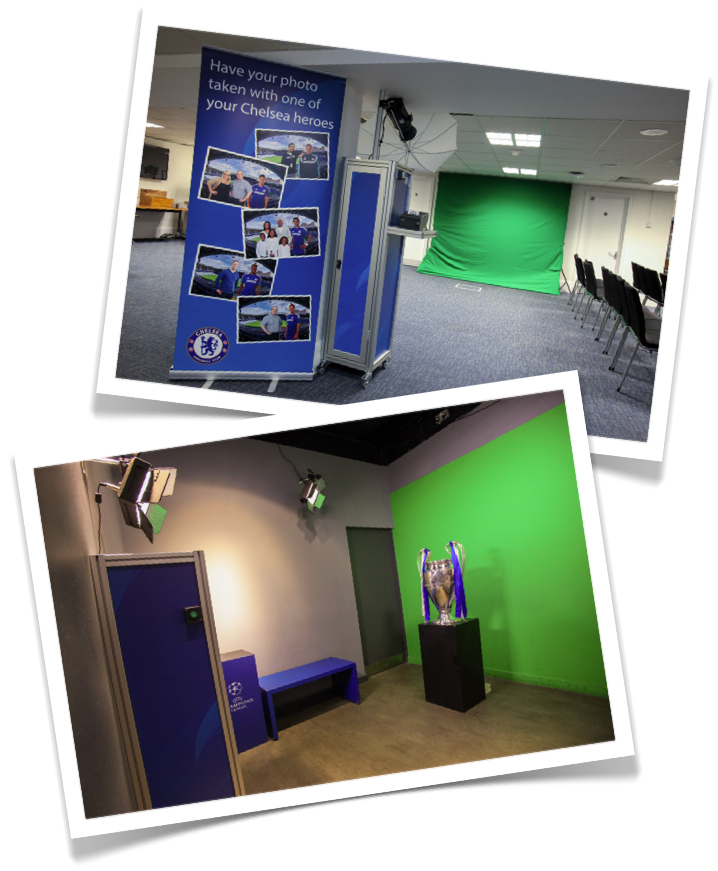 We continue to manage two photo installations: one in the retail store and one in the Press Room.
Additionally, following the refit of the megastore, a new, improved, redemption area has been placed here.
And now, all tour guests will have their picture taken as they come in – 'forced workflow' – to maximise the sales opportunity.
We always enjoy working with our clients and looking for ways to enhance our photo solutions following their ongoing needs and Chelsea Football Club is a great example of how we do this.
We have extensive experience in the world of Football have worked with UEFA on multiple occasions and installed similar systems at Manchester City FC, Manchester United FC, Liverpool FC and Tottenham Hotspur FC with others planned for 2023
News Articles