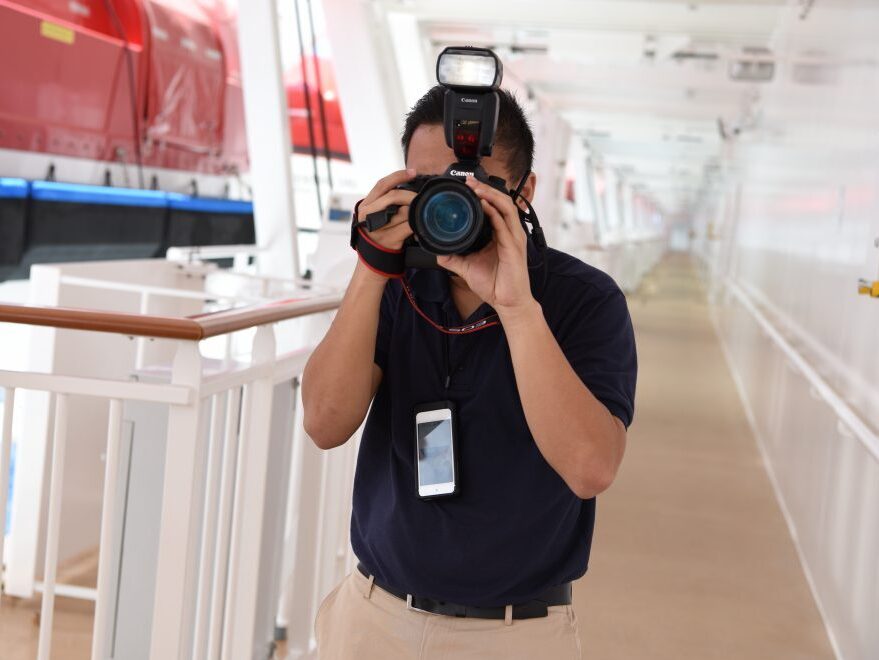 Photographic Services
As we offer a total solution to our clients, a part of our service is to obtain any photography needed to enable the client to maximise the revenue achieved through our system and provide a superb, quality product.
Our staff include top, professional photographers who are 100% client focused and can provide a quick, quality product.
We also often work alongside your own, in-house, photography team and this is usually free of charge so you don't have expensive additional costs to budget for.
For our new temporary installation at Manchester United's Old Trafford Stadium, we needed a high quality shot of the pitch for our Chromakey backdrops. Our photographer visited the site to take a selection of photos but was faced with a less than aesthetically pleasing prospect. Instead of a grass pitch, the stadium was a mass of diggers, workmen and dust.
Technology & Solutions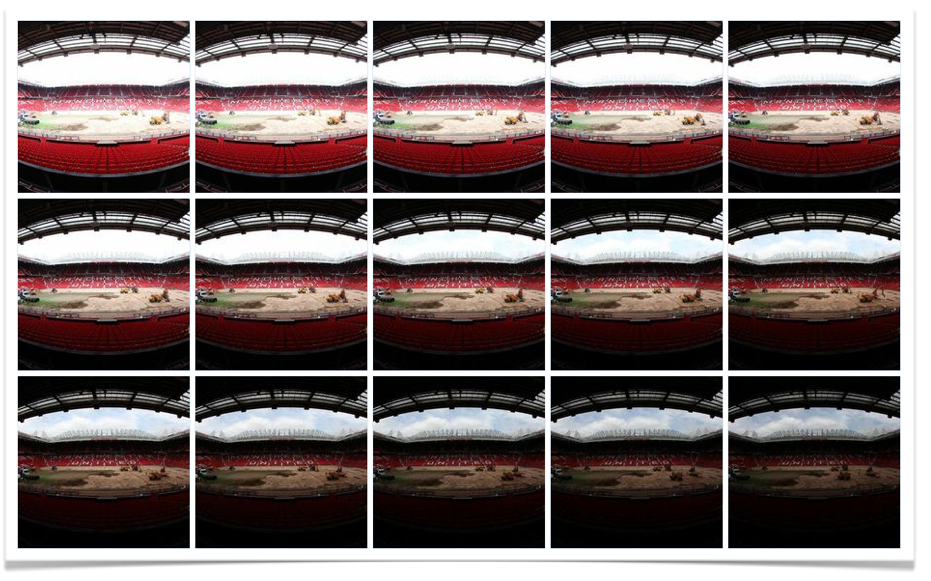 This required us to produce an immaculate image composed of multiple photographs at different exposures as well as creating the pitch from scratch. This is a process our professional photographers are highly skilled at and we have produced many such images for multiple clients. By combining a range of photographs with varying exposure levels, you get the highest quality of image which enhances not only the customer experience but also your brand and the overall appearance of the attraction.
As you can see from the selection of photographs taken on site that day, conditions were far from ideal but when compared to the final image, visitors would never have known anything other than perfection at their favourite football club.
---
Photographic Services – Manchester City
Another example of this type of image is from Manchester City's Etihad Stadium. The 'before' images were taken at 4pm and the final image was ready for use by 9am the very next morning. A number of shots where taken and edited into one HDR photo to ensure the exposure was correct throughout the whole image. The result ensures customer satisfaction is maintained with a quality product produced each day through our Vega Photo Solution.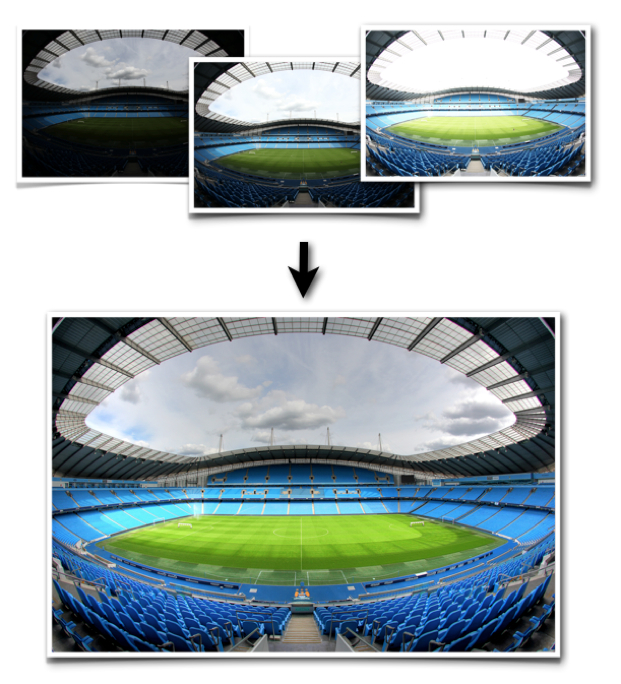 ---
Photographic Services – Kew Gardens
Kew Gardens always creates something special at Christmas and 2014 was no exception: a superb, evening experience using special lighting techniques was available for all the visitors to admire.
For our photographic solution at Kew, we undertook the job of creating professional photos that could be used on our instant photo solution.
Our photographic team managed to create some superb images using long exposure times and a number of other photographic techniques. The results speak for themselves: