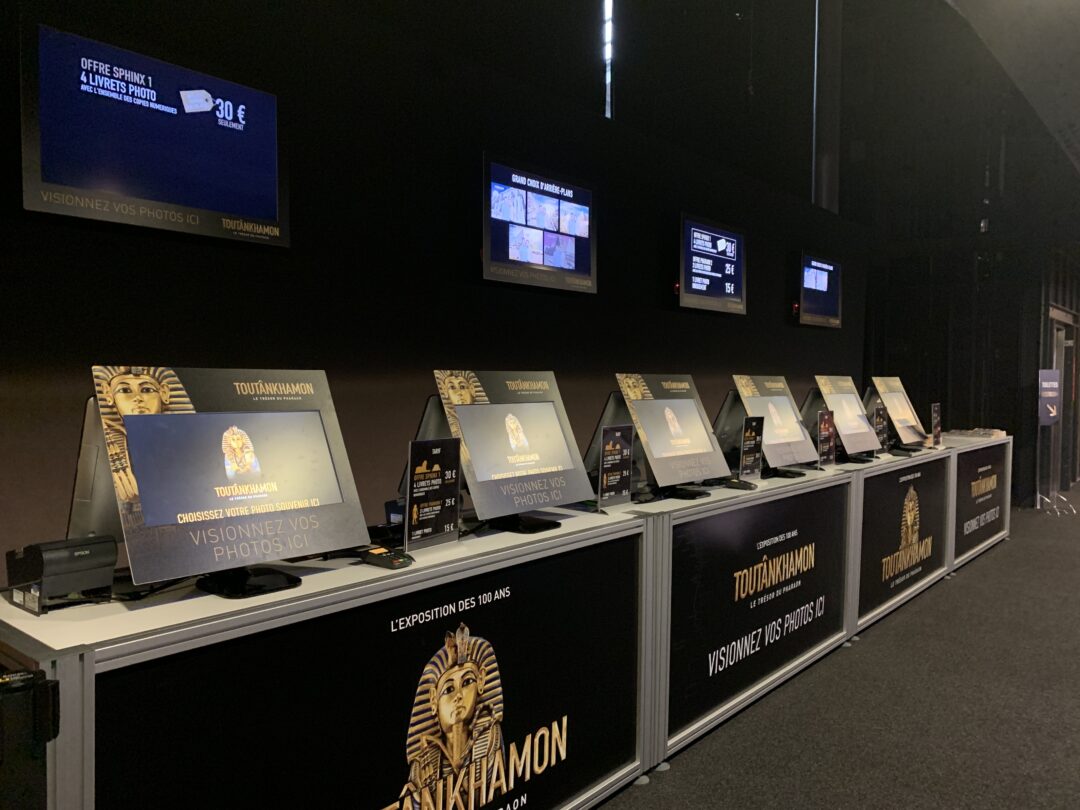 Sales Counters
As always, what we do depends entirely on client needs, but where counters are needed, we make our own from the same materials as the camera hides. This means that they can both be customised by our Design Team, entirely in line with the client's branding and other requirements, creating a sleek, uniform look which is attractive to customers and clients alike.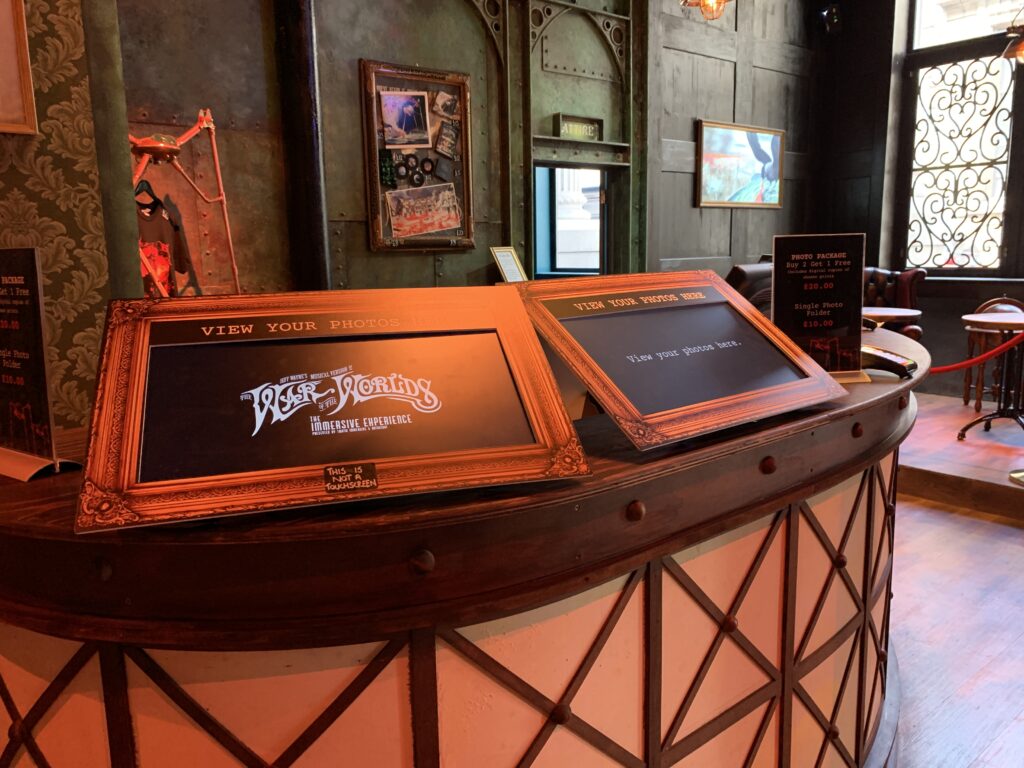 We provide sales counters at the majority of our clients sites. We need to ensure that they fit in with our clients branding and the look and feel of our clients sites.
Although the majority of our counters are constructed of extruded aluminium for strength and the ability to easily be changed to suit our clients need we can also integrate with our clients existing structures onsite.
Of course, the construction of our counters is not just about design and marketing – they are extremely practical too: perfect for displaying our customised VEGA software and brand friendly price lists and for storing a myriad of sales office equipment and supplies – printers, receipt rolls or whatever else might be required, can be placed tidily away from customer view.
Custom Sales Counters
With dream cruises we integrated our kiosks into specifically designed counters which where required for a photo operation onboard a cruise ship.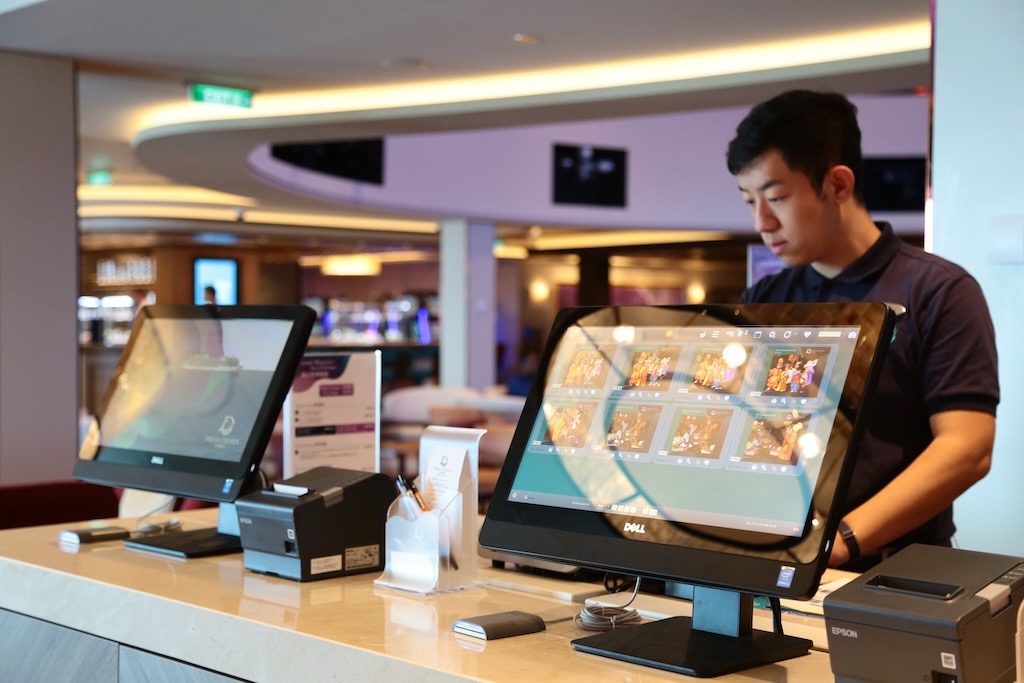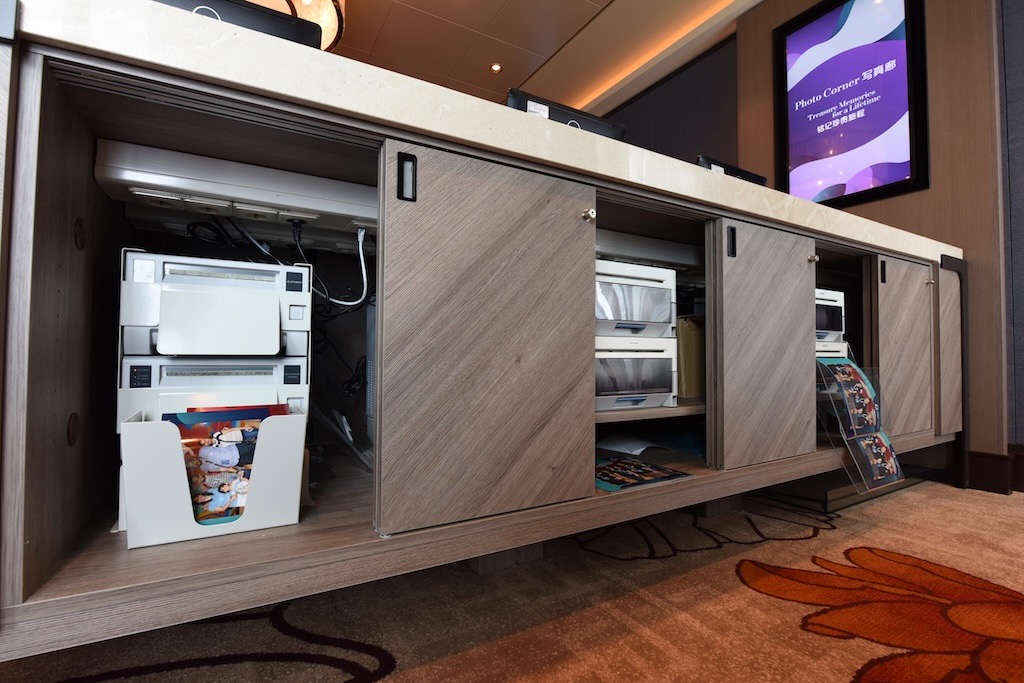 Our POS counter solutions can include wall branding, digital displays, banners and any point of sale signs that might be needed and we will also update these as needs grow.