We are Specialists in Instant Souvenir Photography
Image Insight is dedicated to providing photo capture and on-site instant printing solutions for operators of visitor attractions including Amusement Parks, Observation Wheels, Theme Parks, Water Parks, Visitor Attractions, Music Festivals, Zoos, Aquariums and much more!
We are specialists in Instant Souvenir Photography with a wealth of experience in supplying and managing souvenir photography systems to major events such as the London 2012 Olympic and Paralympic Games, the Brit Awards, the Isle of Wight Music Festival, UEFA Champions League Final, the X-Factor and many more blue chip clients.
Our installations at theme parks, entertainment outlets and attractions, are a complete, proven, easy to use solution which provide guests with an instant, high quality photo that our clients can benefit from immediately.
Our VEGA photo solution is a comprehensive, well proven system designed to manage large numbers of pictures being taken, whilst at the same time performing all of the necessary image identification and processing to vastly improve the visitor experience and maximise revenue.
If you are looking for either a permanent or temporary Photo Solutions Partner to help you maximise the revenue from your attraction or theme park then contact us.
"It is a pleasure working with your team over the past year and a half, it's been a completely different experience to what I have encountered with other photo companies, which is a credit to your team."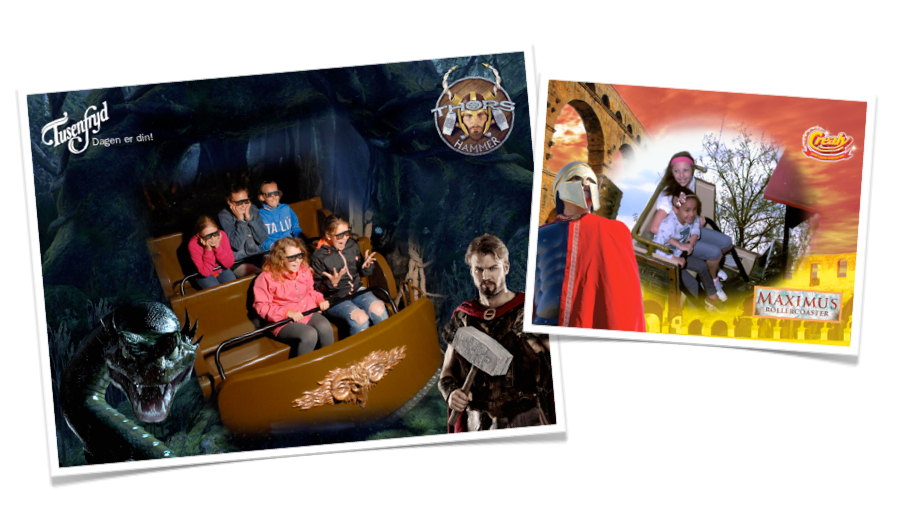 "You have managed to DOUBLE the revenue generated from the previous supplier due to the reliability and the speed of the system"

Football Clubs and Sporting Venues
With photo systems in Wembley Stadium and major UK football clubs including Chelsea, Arsenal, Liverpool and Man City football clubs, we have a proven track record.
Our flash-less photo solution is suitable and proven at Aquariums and offers guests a superb memory in a location that is usually challenging for souvenir photography.
"Our customer experience has been enhanced by the speed and simplicity of the system"
Christmas Experiences offer unique challenges for an instant photo system but our solution is well proven at many of the leading Christmas and Grotto locations in the UK, including the world famous Hamleys Toy Store
Many Visitor Attractions can benefit from our Souvenir Photo Solution and immediately start earning revenue and improving the guest experience.
Whether it's the Brit Awards, the Isle of Wight Festival or any other event, indoor or outdoor, we have the experience to deliver. From Liverpool to Las Vegas, we have provided solutions for almost all types of event.
"My brand is something I can only trust to the very best people in the industry"
Corporate Events & Brand Awareness
We work with major brands like BT, Microsoft, Nokia, Nikon, Travelex, Mattel, Hamleys, M&S and many more and provide instant photo solutions for their event or brand experience.
We own and operate Europe's largest, self-sufficient Instant Photography vehicle, "The Photobus". This contains all the equipment needed to produce photos instantly at your event.
Ensure you speak with the leaders in Europe's instant photo operations! We have proven time and time again that we are able to deliver proven solutions to our clients which generate increased revenues whilst enhancing the guest experience and producing high quality, instant, souvenir photos.