Chroma Key Photography
At Image Insight, we have extensive experience with using Chromakey Photography to provide your customers with photos that are almost impossible for the customer to achieve themselves. This, of course, means that photo sales will be high and customer satisfaction maintained.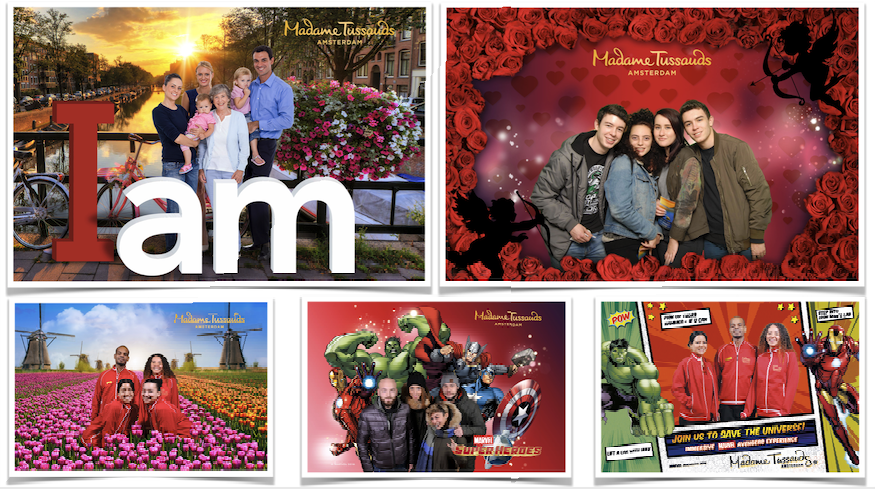 How does Chromakey work?
A photo is taken of the subject against a green (or blue) background. Then, using our VEGA software solution, the picture is merged with a pre-defined background to produce a super-imposed photo that could show the customer in a situation that would usually be impossible to achieve.
Your clients could be walking on the moon, flying through the air or surfing the waves – with chromakey photography the possibilities are endless!
Photographs can also be merged with a foreground image such as a logo or branding. All green screen image manipulation is done automatically with no user involvement making the system quick and easy to use.
The solutions are nearly always different for each client, however, we pride ourselves in helping clients to select a comprehensive collection of suitable backgrounds. We can work with a client's existing photo libraries or provide Professional Photographic Services (at no charge) to obtain the desired backgrounds. Background popularity can then be monitored using the Statistics from VEGA to ensure revenue is maximised.
We have many different types of green screen solutions from the tradional green screen to a projector driven or green screen video wall solution.