Image Insight has worked with a number of football clubs and organisations, including Manchester City and Liverpool FCs, Wembley Stadium and UEFA, with hopefully, more to come soon.
Currently, we are very pleased to be working with Arsenal and Chelsea Premier League Football Clubs as part of our ongoing relationship.
At Arsenal, guests on the Emirates Stadium Tour can have their photos taken with the actual FA Cup! Our small (but perfectly formed) photo studio has been placed in the players' lounge where it provides the ideal photo opportunity for visiting fans. It's fully mobile too so can easily be moved elsewhere by staff on match days.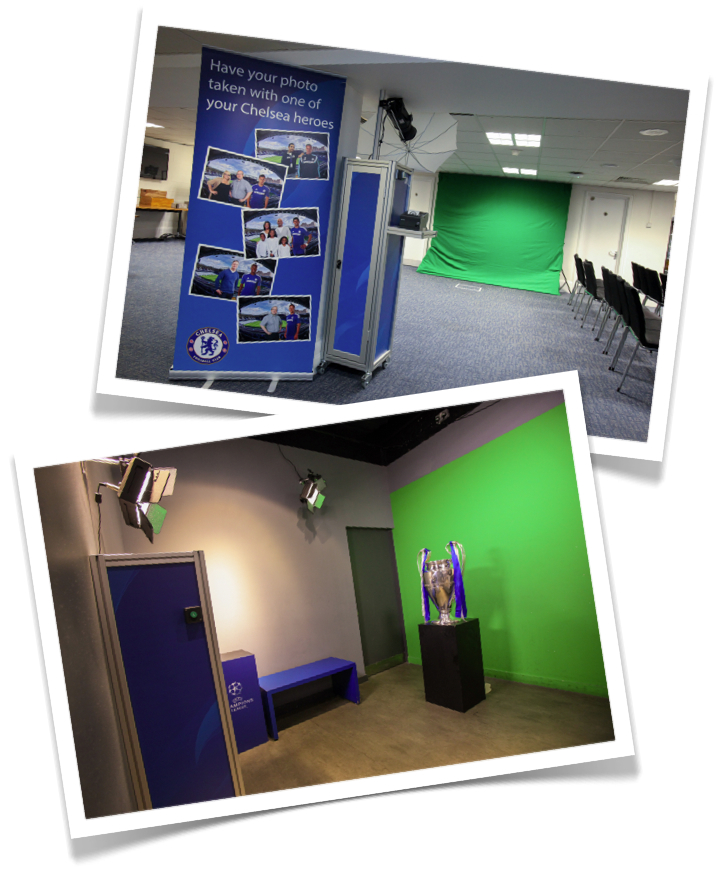 At Chelsea, we currently have two photo systems: one in the shop and one on the stadium tour, in the press room. Here, guests can have their photo taken with any player (virtually), using our green screen technology. So, one pose can be matched with multiple possible background images. As at Arsenal, our portable camera hide can easily be moved elsewhere, as required.
From next week, we are enhancing our photo solution at Chelsea as all tour guests will have their picture taken as they come in – 'forced workflow' – in order to maximise the sales opportunity. We always enjoy working with our clients and looking for ways to enhance our photo solutions in accordance with their ongoing needs.