Image Insight is extremely proud to be working with Merlin Entertainments again, the largest European entertainments company in Europe.
Merlin Entertainments runs 110 attractions worldwide, including the family friendly and state-of-the-art SEA LIFE aquariums. SEA LIFE is the world's biggest aquarium brand and there are many venues across the UK and Europe, as well as North America and the Asia Pacific region. All are conceived around the notion of "Amazing Discoveries", and are home to a variety of sea creatures from shrimps and starfish to seahorses, rays, sharks and seals.
Since taking over, and installing our unique photo solution at the SEA LIFE Hunstanton Norfolk, in 2015, Image Insight and Merlin Entertainments have enjoyed a mutually beneficial partnership. So when offered the opportunity to install at both Paris, and Benalmádena, Andalusia in Spain, Image Insight jumped at the chance.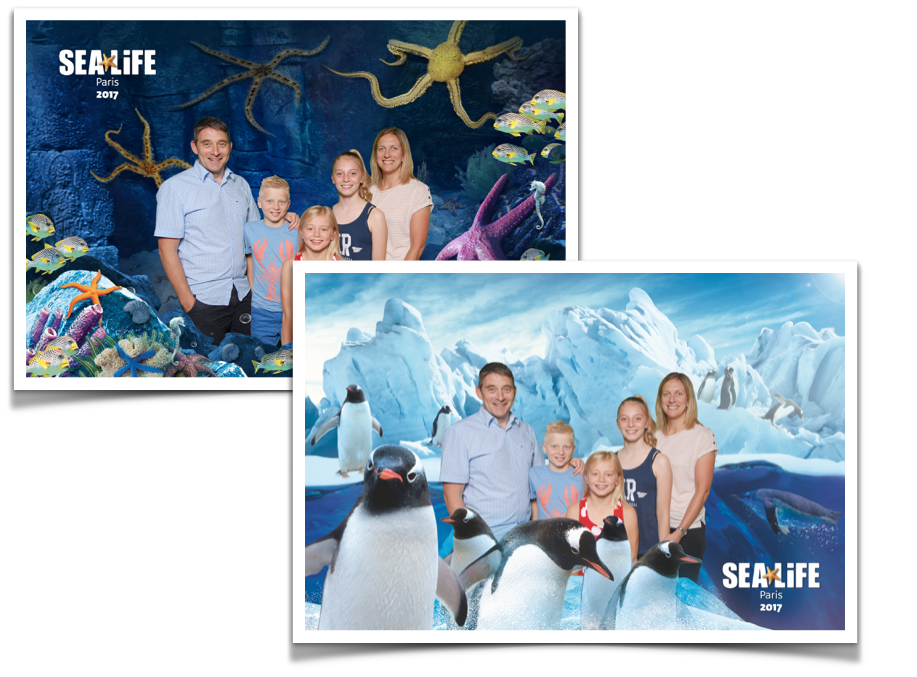 With this opportunity, Image Insight was able to create some stunning overlays for both sites: The Plesiosaur fast approaching with jaws wide and teeth bared; the visitor petrified (at Benalmádena). Alternatively, the guest may prefer the still awesome Blacktip Reef Shark, or maybe the fantastic Turtles. Meanwhile, at SEA LIFE Paris, just one of the options of the overlays include, the adorable Gentoo Penguins.
Image Insight's proposition includes full technical and operational support, commencing with an initial consultation. Our technical experts bring their experience, knowledge and design capability to the forefront by working on the best solution for the client, thereby providing absolute confidence and satisfaction before, and throughout our partnership. We are also on hand for any on-site training for staff with both classroom and practical training available.
To find out more, about our new Merlin Sites at Paris and Benalmádena: why not read our case study now – SEA LIFE Paris and Benalmádena